As documented by Hazel Cabuay, General Manager of FreakOut Philippines.
It is once again the most wonderful time of the year. Christmas is upon us! This signifies the beginning of preparing shopping lists, booking reservations for Christmas and New Year Eve dinners, planning a short getaway, sending cards to friends and family… and a whole lot more. While the world gets ready for the festivities, advertising folk double down during the Holiday Season to finish strong.
At the FreakOut Philippines office, the influx of IOs in November is the biggest harbinger of Christmas. Let's look at how FreakOut Philippines is gearing up for their busiest month!

1) Securing Inventory Ahead of the Holiday Season
By early November, preparations are in full swing for clients' Christmas and New Year campaigns. The sales team is squarely engaged in media planning and fast tracking media procurement to have all the necessary inventory by 20th December. Most agencies and clients are closed for a holiday break during the last 10 days of the year.

On the operations side, we also start securing additional inventory in anticipation of a larger volume of ads, which usually comes in early-to-mid December, and to be able to accommodate last minute campaigns. In short, our pre-season priority is to have our inventory ready for clients and advertisers.
2) Knowing Our Clients
Based on experience with prior Christmas campaigns, we have developed a fair idea of what clients are looking for during the holiday season. Their goal is to generate awareness and hype around their Christmas Promotions and Holiday packages.

On the other hand, the biggest hurdle for us is: how can we help our clients cut through the noise across platforms, on which thousands of brands fight for consumer attention? How do we help brands stand out from this clutter to achieve and exceed their KPIs? Thankfully, we know the Philippines market well enough to understand how to navigate the saturated digital space during this season.
3) Planning
Internally, we study our formats and compare their performance over the last few years. Our finding reveals that Rich Media formats offer the best results. These results are reflective of the performance clients expect from their campaigns during this period. Not surprising, as Rich Media ads give massive room for creativity and a variety of post-campaign metrics to measure performance from.

Plus, during the Christmas Holidays, consumers are looking for something more experiential, and Rich Media delivers just that. Rich Media formats are far more immersive and engaging, and allow for interactive features that invite consumers to be active participants in the ad experience. This solves our clients' objective of standing out from all that holiday clutter – providing one-of-a-kind executions that viewers would notice.

We also single out some of the rich media formats that do consistently well and suggest them to our clients. Our best performing Rich Media formats include Bottoms Up, Rotating Sticky Display, and Mobile Spin. We're pleased to say that clients have been choosing Rich Media this festive season!

4) Building Successful Campaigns
We are recommending Rich Media heavily, especially this holiday season, as we want our campaigns to stand out. We want our clients happy with our executions not just aesthetically, and of course, we want to meet and exceed their expected KPIs.

To be able to achieve all of these, we propose executions that are bespoke and out of the box. We work as a team to collaborate on various ideas from initial briefs, to operations, and creatives. Through this, we are able to come up with a more solid proposal for our clients. One that is well thought of, customised, and unique compared to the typical campaigns that they run with their suppliers.

Visit our Creative Gallery to browse our Trending Formats
5) Adding Value in the Spirit of the Holiday Season
In addition to that, we always search for ways to enhance our client's campaigns. Often, we come up with and share ideas to improve the creative execution and assets of the ads. Even when clients provide us with limited material, we find ways to creatively apply them. And, in the spirit of Christmas, we offer our clients and advertisers something extra – from bonus impressions to multiple choices of executions that they can avail from us. With this, we establish a stronger relationship with our clients where they continue to support us all year around.
Conclusion
The Christmas and Year-End season is by far the busiest, yet most enjoyable period in the FreakOut Philippines office. This is a time of great collaboration between team-mates, pumpkin tea lattes to power through long days, and also lovely Christmas songs playing in the background.

FreakOut Philippines is honing their Christmas strategy by understanding advertisers' pain points, consumer habits, and trends this festive season. They gather insight to make relevant recommendations therefrom. Rich Media ads can elevate your Christmas campaign, but only if you have the corresponding local insight, digital expertise, and creative knowledge to make them truly resonate with your audience.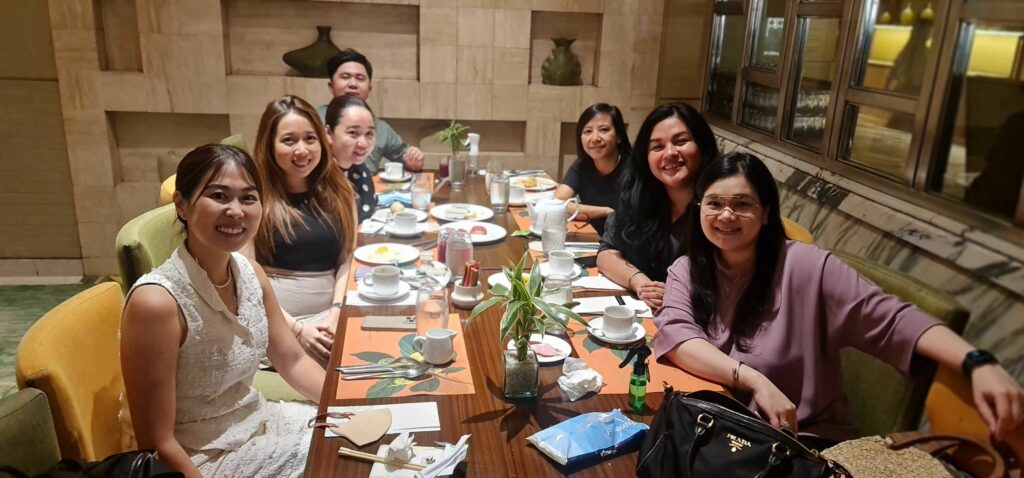 5 Ramadan Campaign Ideas Reflecting On Muslim Consumer Insight
How To Make Your Diwali Campaign Stand Out