You've probably seen more chatbots on websites or messaging apps these days. According to the research by MarketsandMarkets, the chatbot market is expected to grow from $703.3 million in 2016 to $3,172.0 million in 2021.
Not only chatbots are used more often, but they are also used for a wider reach and variety of purposes. In this article, we will summarize the usage and background of chatbot, and introduce how chatbots help your marketing activities.
What is chatbot?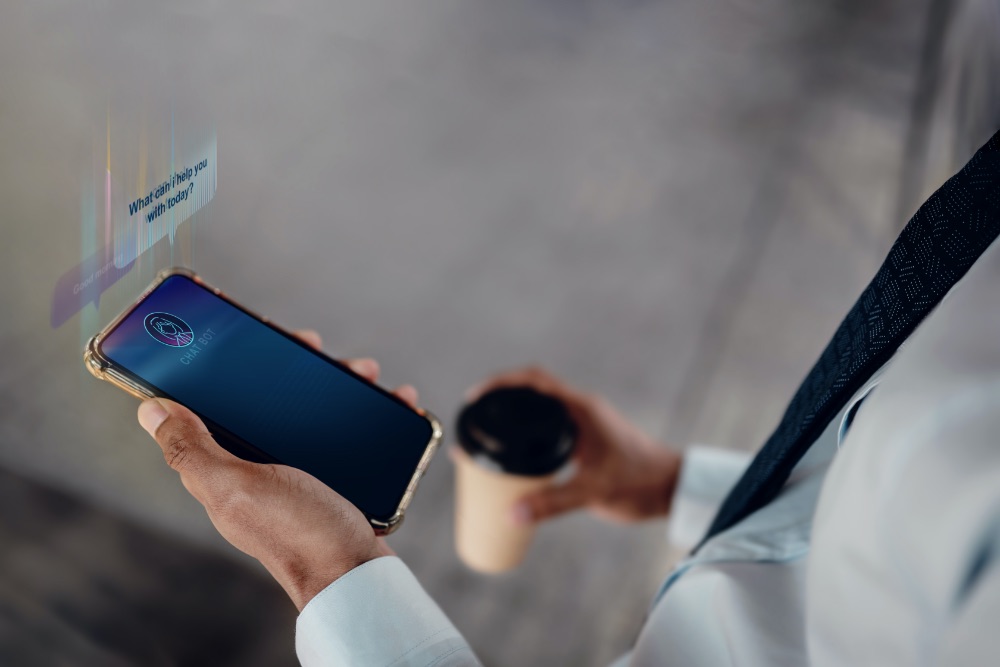 A chatbot is merely a computer program that fundamentally simulates human conversations. It allows a form of interaction between a human and a communication machine, which happens via messages or voice command. A chatbot is programmed to work independently from a human operator.

Source: bigdata-madesimple.com
Chatbots are used in a variety of applications as tools which automatically answer questions from users according to pre-set scripts. The term is a combination of "chat", a service for text communication via the Internet, and "bot", a program that performs various tasks on behalf of a person.
History of Chatbots
In fact, chatbots have a longer history than you might imagine.The first chatbot named Eliza was developed from 1964 to 1966 at the MIT Artificial Intelligence Laboratory. It was a simple system that automatically responded to messages inputted into the computer by humans.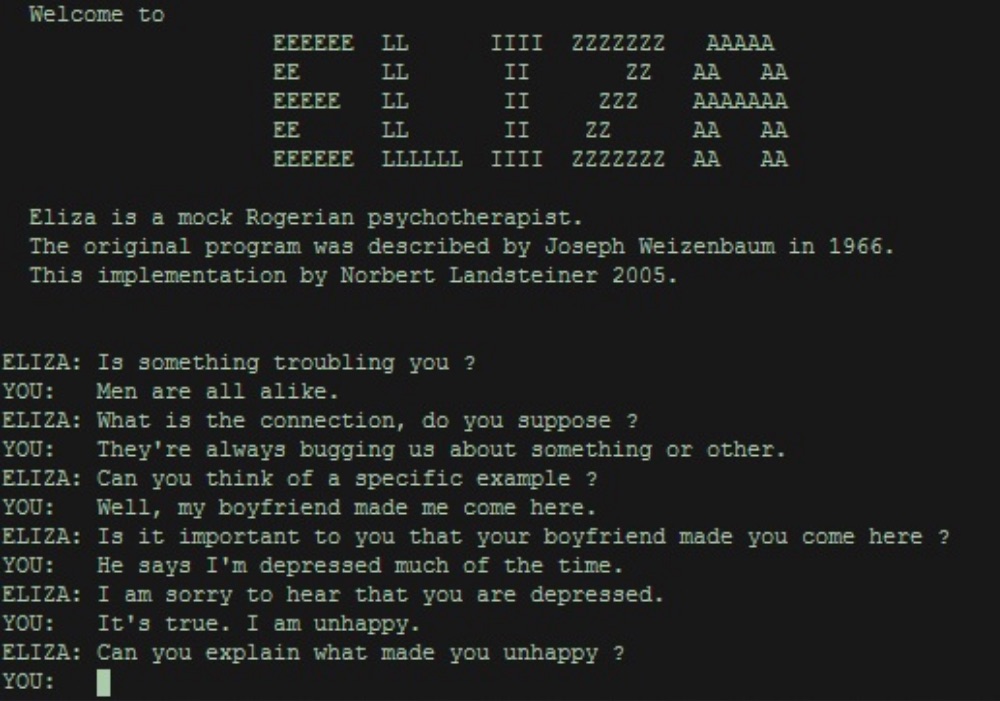 However, it's only recently that chatbots have gained so much attention like today. It is said that Facebook's official release of an API for chatbots in 2016 was the biggest drive for this. Until then, chatbots were often used for entertainment purposes, but since 2016, they have been extensively used for marketing purposes by companies, and we have seen more and more chatbots on the internet.
Another reason for the widespread use of chatbots is the advanced development of AI and machine learning. With the benefit of AI and machine learning, chatbots are able to register more conversation templates and learn from interactions to provide more natural conversations and less of the unintelligible responses.
As chatbots have improved, many companies have started to use them.
Today, there are many vendors who help companies to create chatbots and you can easily build chatbots on the platforms like Whatsapp, LINE, Snapchat, Telegram, etc. or even on your website.
How Chatbots empower your marketing?
So far, we've looked at what chatbots are and how they've become so familiar. So here goes the main part. Let's take a closer look at how chatbots can empower your marketing efforts. Chatbots can support your marketing activities in the following 7 main aspects.
Enabling quicker responses which increases user satisfaction
24/7 Customer Support
Creating a proactive and friendly impression on your website
Gathering customer feedback and data for analysis
Sharing news and updates
Calling users back after they left a conversation
Smoothen the buying process
Enabling quicker responses which increases user satisfaction
Through the websites, brands can provide information that users may need. However, users are not always able to find the right information by themselves.
By introducing chatbots, you can help users to quickly and easily find the information they are looking for, for example, detailed product information, price lists, nearest shop or contact details of sales representatives. Chatbots can also interact with individual information, such as order history, delivery tracking, and changes to personal information registered on the website.
Instant replies provided by chatbots solve users' problems fast and result in a positive user experience for your customers. If performed correctly, the chatbot will improve your brand image and increase trust in your company.
24/7 Customer Support
Chatbots can work 24 hours a day, seven days a week without salary! Not only this allows you to reduce your operating cost, but it also enables you to respond to out-of-hours enquiries, which means no stress for your customers and no missed sales opportunities.
In addition to that, chatbots have the capability to serve more customers at the same time, eliminating waiting times and increasing customer satisfaction.
Creating a proactive and friendly impression on your website
Brands often take a passive approach to customer interaction. Brands communicate with customers only when the consumer first contacts them, such as sending an enquiry through a contact form.
If brands set up chatbots on their websites, they will automatically send a welcome message when a user visits a website, making the user aware of your chatbot's presence and offering assistance. This also enhances your brand's reputation and makes you seem more proactive and friendly.
Gathering customer feedback and data for analysis
Every single communication between users and chatbots is logged and collected as data.This data can be analysed to gain a better understanding of what information and responses your audience is really seeking. Subsequently, you can modify your marketing strategy to focus more on your customers' needs, as well as improve your products and services.
Sharing news and updates
Once users start communicating with your brand, chatbot can offer to provide them with the latest news like new product launches, sales offers and after-sales service information. It helps you to stay in touch with your customers and keep them interested.
Furthermore, chatbots can learn from interactions with your customers and send personalised information to enable up-selling and cross-selling.
Calling users back after they left a conversation
Chatbots, especially on social media and messaging apps, can also help to gain user retention. By sending messages to users after a period of time has passed since they left the chat, you can bring them back and engage them again by sending retention messages.
Previously, email newsletter was often used for retention purpose, but it faced the issue of low open rate. According to ZEALS, the leading chatbot company in Japan which we are investing in, when they sent retention messages to users via Facebook Messenger equipped with a chatbot, the average open rate was 72%, which is 15 times higher than the open rate of the average email newsletter.
Smoothen the buying process
Chatbots are already beginning to take on the role of personal assistants to help users find the products, take orders, and make payments on messaging apps like Facebook messenger.
As the video below shows, the chatbot can show a catalogue of products on Facebook Messenger and, if necessary, show details of the products. If the users like the product, they can place an order and pay for it.
As we have seen, chatbots can be used consistently at all phases of the marketing funnel, from product awareness to purchase.
Conclusion
Chatbots can allow you to communicate better with users, increase customer satisfaction, and help you achieve your marketing goals.
With further advances in AI and machine learning, the accuracy of chatbots will continue to grow and more companies will start to use them. In fact, the survey by Oracle said that 80% of businesses projected to integrate some form of chatbot system in 2020.
We, FreakOut, also use chatbot technology to create a healthy ecosystem in the digital marketing industry. Let's keep an eye on chatbots, which will become even more advanced and important in 2021, and integrate the technology into your marketing strategy!
▼Reference List