Over the past decade, digital advertising serving technology has evolved significantly, and "audience targeting" which utilizes the user data including demographics, geographics, interests and behaviors, has become a mainstream of ad targeting methods. 
However, concerns about user privacy have been widely discussed in recent times and a number of movements and laws that restrict the usage of user data have emerged. This is a desirable change putting the control of data usage back in the users' hands. This does bring a big challenge for advertisers, as audience targeting is limited by these changes and is left not as effective as it used to be.
In response to these changes, more emphasis is being placed on the "where to advertise (Media)" or in other words, ad placement, instead of "who to advertise (Audience)".
Introduction
Traditionally, advertisers have always gravitated towards premium media and publishers for their advertising needs, and rightly so as these media represent a rich and lucrative segment of the digital space. These media reach across various demographic and geographic segments and are consumed by individuals with common interests that are identified by the content that they are consuming.
In addition, before third-party cookie and device-ID/user IP based audience data led programmatic media buying, targeting media category and content were commonplace. Advertising on premium media that require users to log in to read quality editorial content, or vertical media that have apparent user interests, enables advertisers to approach categorized groups of users without relying on audience targeting.
As mentioned above, the value of advertising on premium publishers is being reevaluated, and in this article, we will take a closer look at the benefits that advertisers can gain from advertising on contextually relevant premium publishers, and share a step-by-step guide for advertisers to maximize the effect of advertising on premium publishers.
We will approach this by answering a few questions that are frequently brought up when discussing this topic.
What are Premium Publishers?
'Premium publishers/media' is a term that is not very defined as there are multiple aspects to consider and various contradicting viewpoints on this subject. However, the foundation for Premium Publishers is when content delivered by any digital media is what a user seeks and at the same time, is consistent enough to have its core audience return on a regular basis to consume posted content. Furthermore, the volume of daily active users along with the monthly unique users/visits and the growth thereof is one of the key aspects that sets a few publishers apart.
Like in any case, a publisher to get branded as a 'Premium' publisher, needs to maintain certain standards when it comes to the quality of their content, the relevance and reliability of the information they publish, the overall look and feel of their webpage, and most importantly the user experience.
How do advertisers bring relevance back to the users in a user privacy-driven marketplace?
A number of movements/laws and changes in the Adtech space all aimed at reinforcing user privacy policy, have been left ineffective or irrelevant to their target audience and segments with number of approaches used by brands and companies to drive their advertising efforts.
A number of approaches are being taken by advertisers to target their core audiences and ensure ads are shown to the relevant users. At the same time, publishers too strive to ensure that relevant ads are shown to their site audiences, this enhances the user experience and does not disrupt the users' content consumption flow.
There are a few workarounds that are being used, however, in this article, we will focus on contextually relevant ad placements on premium publishers as a means to reach the intended audience and have a highly effective and efficient digital advertising campaign.
Contextually relevant ad placements are ads that are relevant to the theme of the content that is being consumed by the user. This could mean finance-related ads on the finance or business section of a news website or an ad by a digital fashion retailer on a fashion and lifestyle website or even an ad for a mobile phone OEM on a tech review website and many more such examples. The idea is to draw relevance about the user's interest and requirements based on the content that they are consuming at that time.
When such contextually relevant ads are used on publishers that are known and are viewed as a quality source of content for their vertical, the impact of the ads is compounded. The contextually relevant ad placements on these premium publishers, not only, reinforces the message being communicated by the brand, but also, create a highly favorable ad experience for the users consuming the content as the ad is an extension to the content that they are consuming and is relevant to them.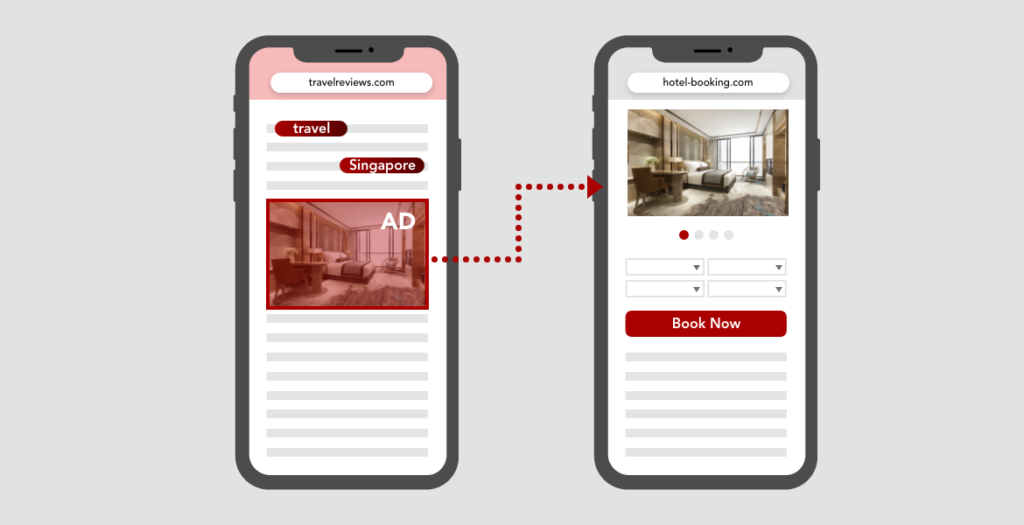 How ads are viewed by the audiences that they are being exposed to is critical to the success of the digital ad campaign and keeping this in mind, Premium Publishers should be at the top of the mind for advertisers when planning their digital campaigns. However, not all premium publishers may be relevant to your campaign. Choosing the right publishers and placements is critical to how successful and effective a digital advertising campaign is, below are a few reasons why :
The Halo effect of Premium Publishers:
Ads on Premium Publishers generally result in higher trust and engagement, they also create a favorable impression of the brand/product being advertised in the minds of the users. Especially in a contextual environment, the user is more likely to remember the ad and the context in which it is shown, this results in a brand lift and brand recall. When users see an ad on a publisher that they know and trust, this trust is extended to the brand for which they see an ad on the publisher as well.
This may be referred to as the halo effect of a premium publisher. This is a great medium for advertising to users at all stages of the sales funnel as it creates awareness and builds trust, but also this encourages consideration and may give users the final push that they need to take action.

A study by Comscore showed advertising on premium publishers' sites had an average of 67% higher brand lift than non-premium publishers.
Reaching the right users at the right time:
A key challenge in digital advertising is not only reaching the right users but doing so at the right time and contextually relevant ads on premium placements do just that. When a user is consuming certain content, they are more likely to engage with ads that are relevant to that content than the user's other interests as a whole.
A great example of this would be a user researching a travel website for best vacation spots would more readily engage with an ad from an airline or hotel chain as compared to when they are playing a game or watching a video about their favorite sports team or even reading the news. Reaching the right user at the right time and with the right message on the right medium really goes a long way to create a favorable advertising experience and leaves the user with a positive impression of the brand.
Respecting the Users Privacy:
Using premium publishers with a contextual advertising approach ensures that a brand reaches the right audiences without actually tracking the user or capturing or using any personal user data to target them. This also ensures that the user's current interest and focus are being used as a trigger to show them a relevant ad rather than the digital persona created for the user based on past activity or interests which may no longer be relevant.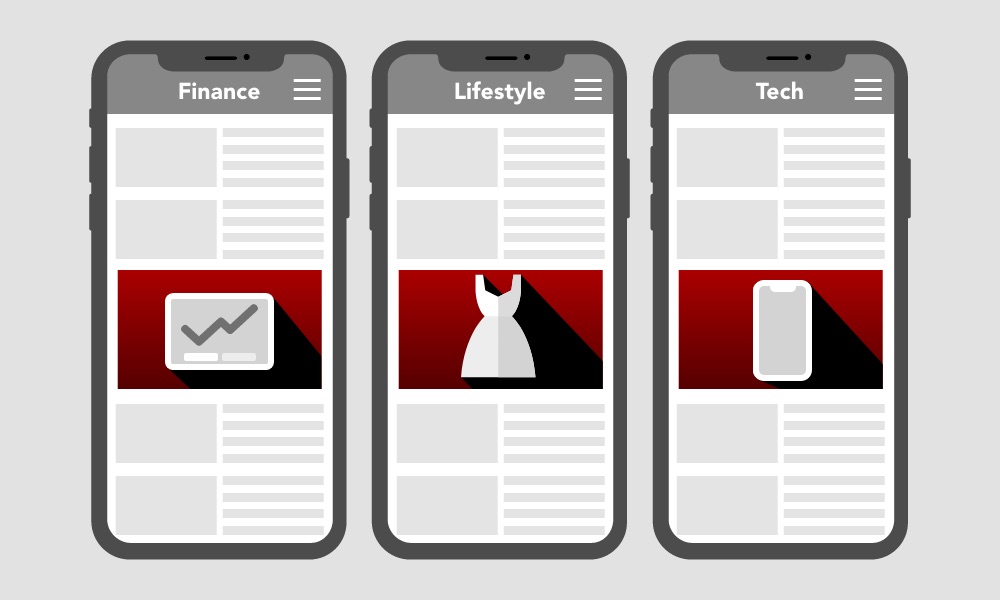 The approach that brands should take to reach their intended audiences and engage with them through contextual placements on premium publishers may differ from campaign to campaign, however, here are a few key steps to consider when planning such a campaign :
Identify the media categories/verticals that best relate to your brand/product.
Create a message that draws a clear connection between the media category and your brand/product.
Identify key premium publishers within each category that you would like to target.
Create a mix of Local, Regional, and Global Premium Publishers relevant to the campaign for a great balance, however, local premium publishers will be the most important assets for your campaign as it adds to the relevance.
Focus on the relevance to the category while creating the advertising assets.
Test with multiple ad formats and placements within the key Premium publishers identified.
Analyse performance and optimize the campaign to continue being relevant while focusing on the publishers and ad formats that show the best engagement.
If the categories were chosen are not too similar to each other, ensure different creatives and messages are delivered to them to ensure relevance to the content category that they are being served on.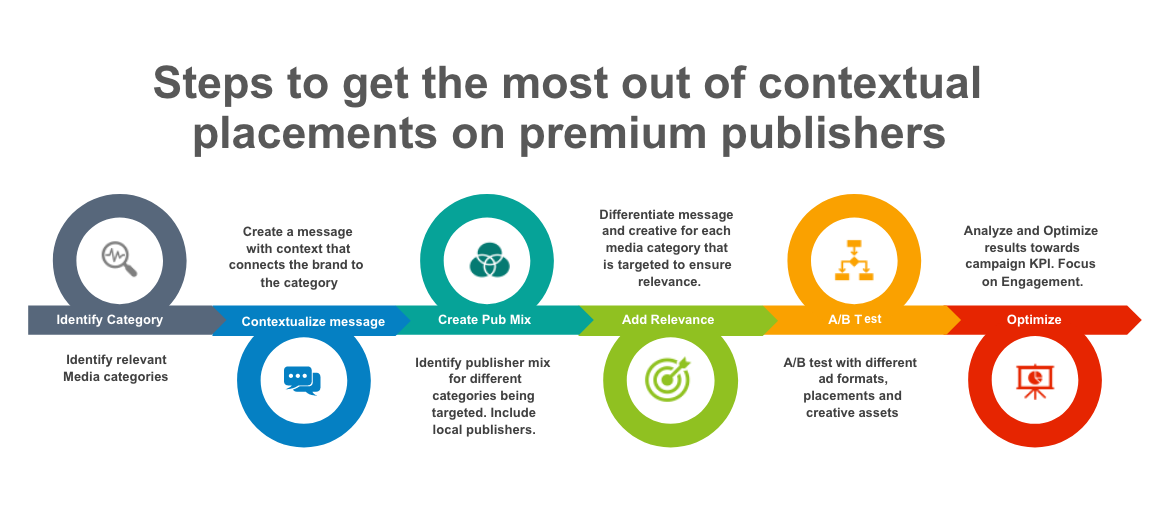 With a combination of the best placements and formats on premium publishers and the Halo Effect that publisher's brand will have on your brand, running a campaign with local premium publishers, reaching the users at the right time and on the right channel using category and contextual targeting while respecting the users' privacy, will get your ads in front the audience that is most likely to engage with them.
Looking for local premium publishers to run your next ad campaign? Contact FreakOut today to learn about how we can help you reach your audiences across various categories and countries in SEA, through our local premium publishers. With Over 500 premium publishers across SEA and multiple Ad Formats including Native, Video, and Rich-media, FreakOut is a great partner to launch your contextually targeted ad campaign on Premium Publishers across South East Asia.
You may also like..