Native advertising, which emerged in the early 2010s with the spread of smartphones, is now recognized as a mainstream format for mobile advertising.
According to the research by ADYOULIKE, native ad spend is expected to increase by 372% in the five years from 2020, reaching $402 billion worldwide in 2025.

As the leading native advertising provider in Asia, FreakOut did a study to identify how native advertising is received by users today.

The study was conducted in one of our key markets, Indonesia, in cooperation with our advertiser Hyundai.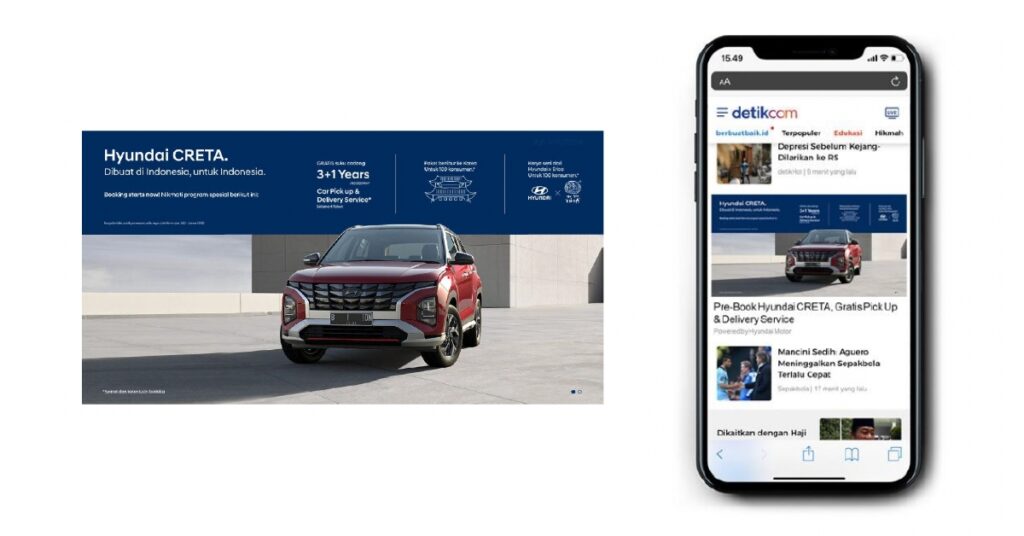 Executive summary of the research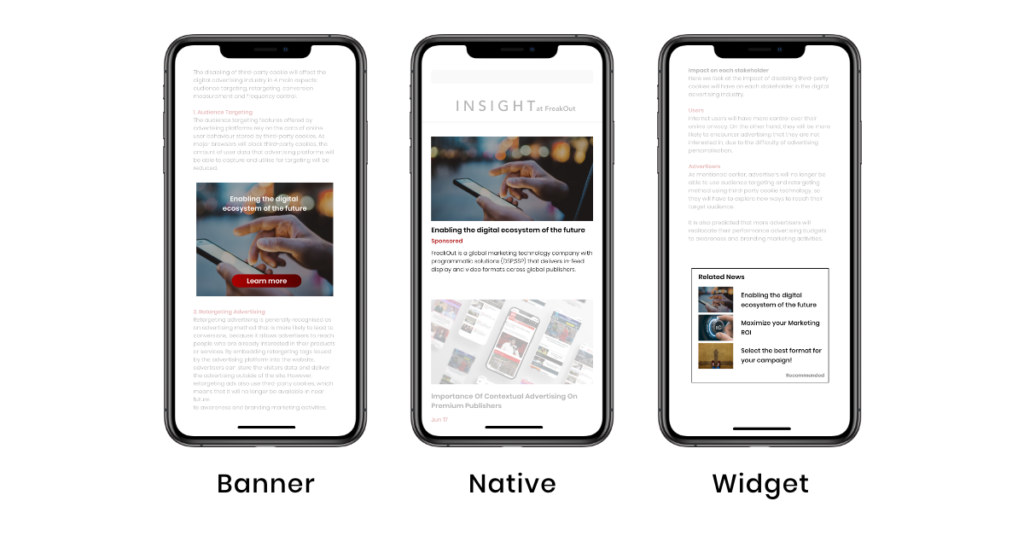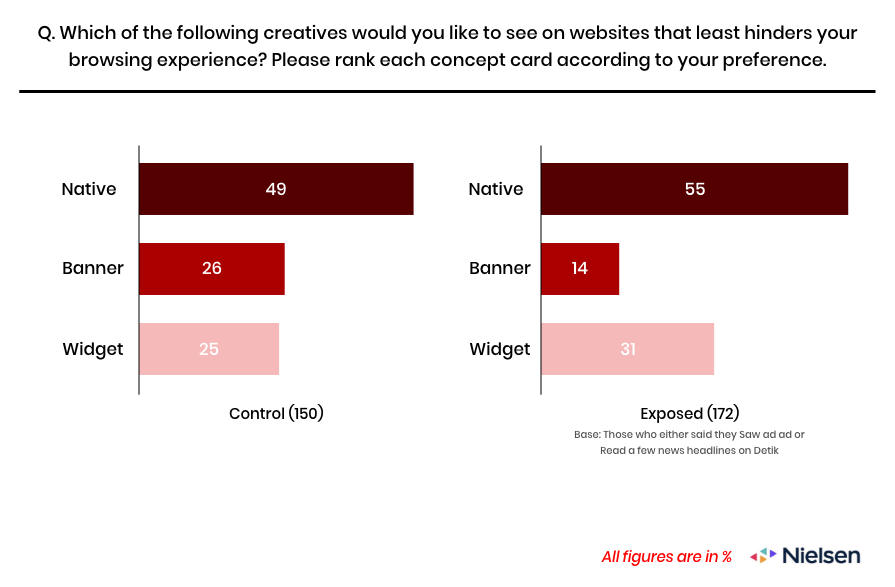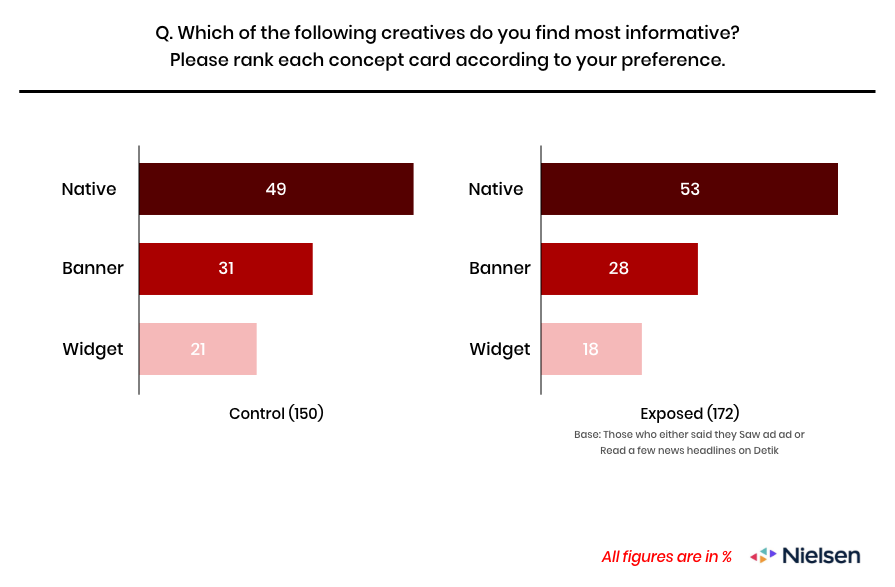 ・Almost 3 in every 4 respondents thought the ad was clear and informative and almost two-thirds of the respondents felt it was natural to site layout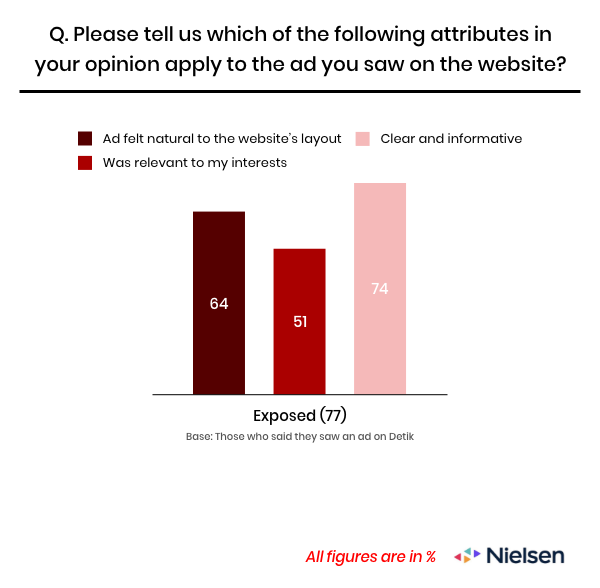 ・Hyundai CRETA saw the highest brand recall with almost half of all respondents recalling it correctly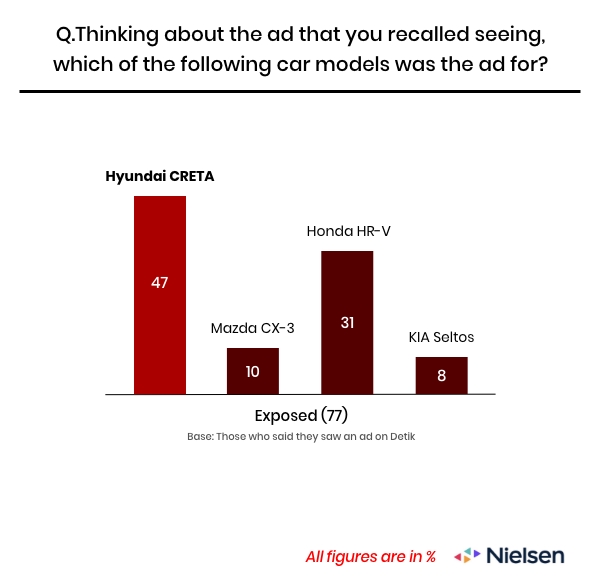 This study was conducted by The Nielsen Company (US), LLC. and drew on 322 Indonesian respondents between the ages of 25-34, divided into exposed and control groups.
Conclusions of the research
From the above survey results, we concluded that native advertising fits naturally into a site, yet is clear and informative. It helps ensure that the product or message being advertised is delivered correctly to the users. We also found that native advertising is perceived as more informative and less disruptive to the user experience when compared to display and widget advertising.
About FreakOut Native
FreakOut Native is the first and one of the largest native advertising platforms in Asia. We are partnering with over 2,000 local media outlets in 9 Asian countries to provide a seamless advertising experience by offering customized ad spaces for every single site layout.

Our inventory is available through major DSPs including TTD and DV360, as well as IO-based fully managed services. It has been used by over 1,500 advertisers to date.

FreakOut will continue to conduct a variety of research and analyses and use the results to improve its products.
>> Learn more about FreakOut Ad Solutions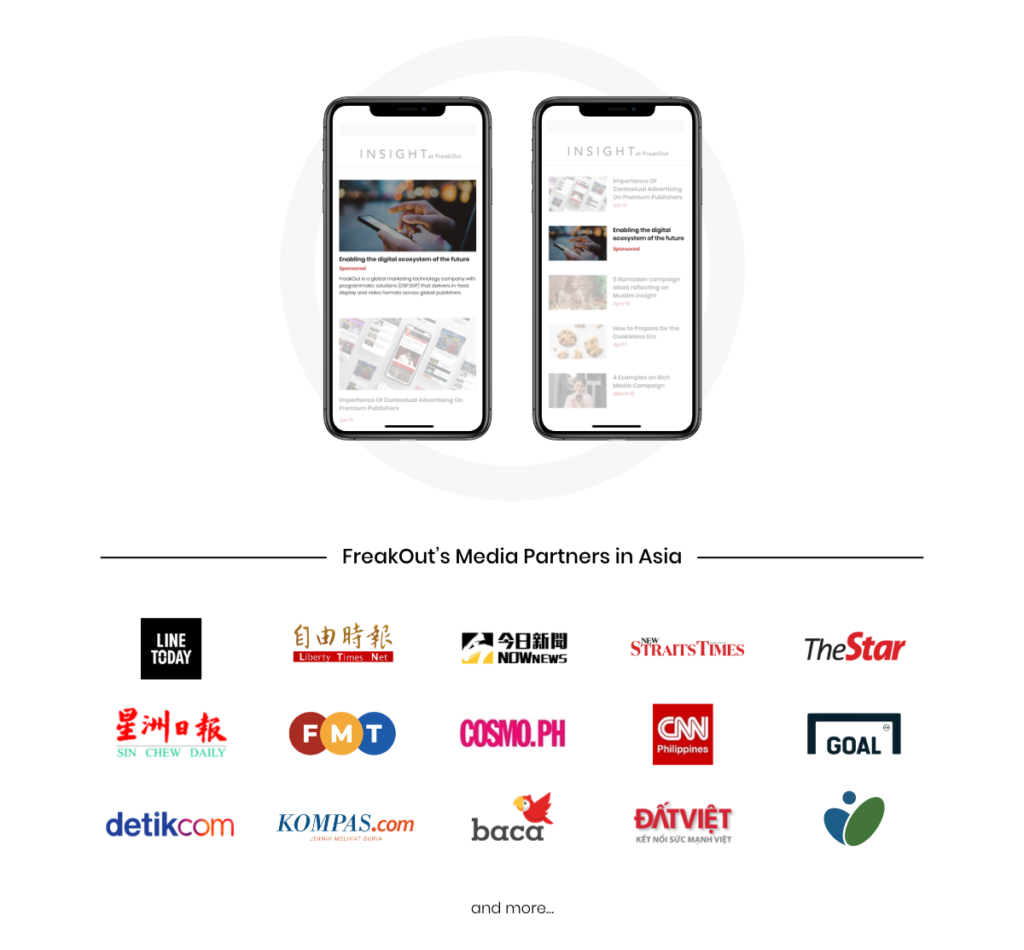 Other articles on Native Advertising