The world's first banner ad was displayed in 1994 (read more about it here) and since then, static banner ads have been the most common format of internet ads until today. However, due to higher frequency use of static banner ads, users are no longer paying much attention to these ads.
At this point, it is more important to find new and effective ways to engage consumers with your products. In this article we are introducing Rich Media Advertising, which can be one of the solutions you should consider to utilize in 2021.
What is rich media?
Rich media is a digital advertising term for an ad that includes advanced features like video, audio, or other elements that encourage viewers to interact and engage with the content. While text ads sell with words, and display ads sell with pictures, rich media ads offer more ways to involve an audience with an ad. The ad can expand, float, etc.

Source: support.google.com

Rich media can include multiple contents in a single ad space, allowing more messages to be delivered to users. At the same time, all user actions happening on the rich media ads are measurable, so advertisers can get more insight from the campaign result.
Why is rich media important?
Why is rich media important and should it be included in marketing strategies? We believe that there are 4 main advantages.
1. Attract audience with impactful creatives and bring higher CTR
Nowadays, many companies are using Internet advertising, especially static banner ads thus Internet users encounter a lot of ads every single day. Frankly speaking, people are getting bored of ordinary banner ads and unconsciously ignore them (a problem well known as banner blindness). As a result, click-through rates (CTR) have dropped from over 2% to an average of 0.05%, since 2015.
However, rich media can be a solution to this problem. According to a past report by eMarketer, rich media got a higher CTR than other types of ads.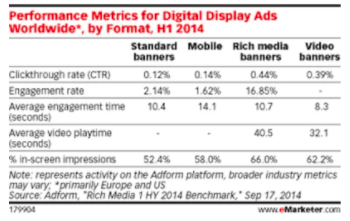 It shows that outstanding creative of rich media can grab your audience's attention and encourage them to click.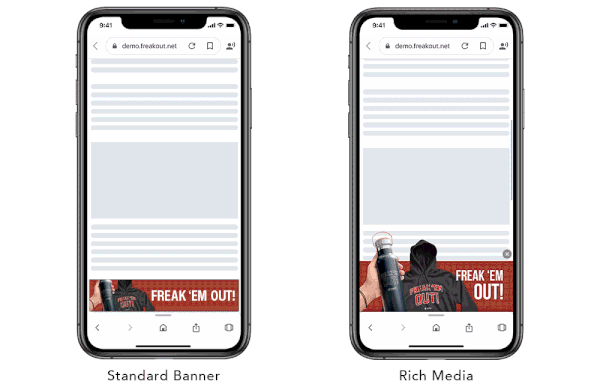 2. Infinite creative possibilities
Rich media is usually developed using HTML5 technology. You can create your own rich media creative from scratch. It means that rich media can provide you with unlimited ways to communicate with your target audiences.
Even if you are not familiar with coding, the vendors of rich media provide various creative templates, so you can select one from those options. All you need to prepare are static images, gifs, or videos, then the system will combine those materials and generate rich media creative.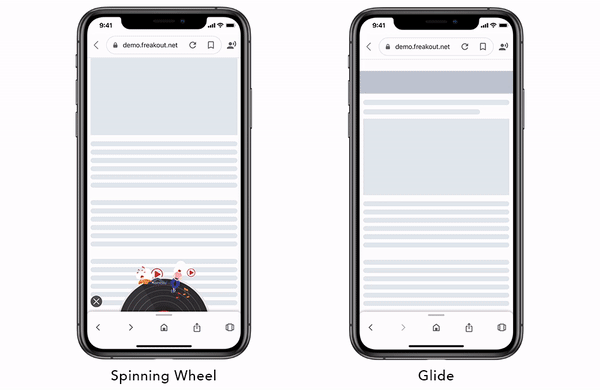 3. Interactive Communication
Many of the rich media formats offer the ability to make audiences take action and engage with your ads interactively. For example, rich media creatives with carousel function allow you to show several products or features within the ad space. Furthermore, you can also get leads by putting a form on ad.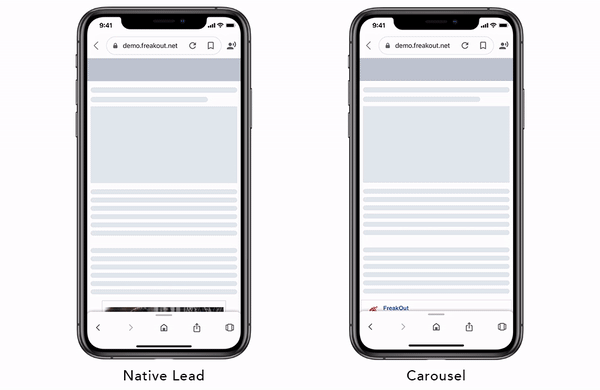 Interactive communication using rich media ads is more memorable for the audience and helps differentiate you from your competitors. GO-Gulf reported 93% of marketers agreed that interactive content is effective in educating its buyers, and 88% of them said that interactive content is effective in distinguishing their brand from their competitors.
4. Various Data for Analysis
With static banner ads, advertisers don't get much data to know if the audiences are interested in their ads, except for the number of clicks. On the other hand, rich media provides a variety of data to gain important insights about audience interest. You can measure and analyze different types of interactions, such as playing a video, swiping images, filling out a form, and more.
4 Examples of Effective Rich Media Ad Campaign
FreakOut has also been putting a lot of effort into developing rich media over the past few years, and has run many campaigns. We'd love to share 4 case studies that are particularly unique and have gained more user engagements.
1. H&M Malaysia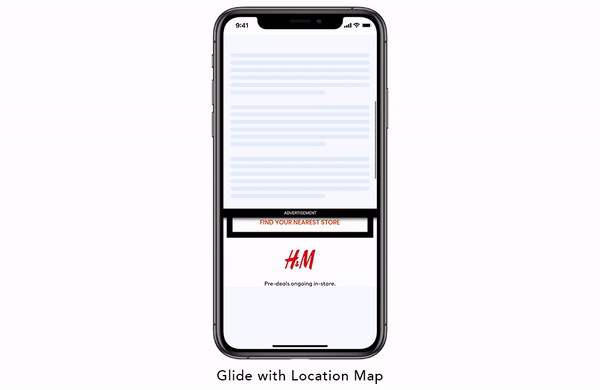 H&M wants to create awareness of its Black Friday Sale that is happening in the retail stores for only 3 days. H&M used Glide with Location Map ad format which has an impactful full screen ad experience, tagged together with a live location map that pinpoints all 40 H&M retail stores nationwide. Users will be able to locate and select the nearest pinned H&M store in the map and get directions from their current live location.
2. Carlsberg Malaysia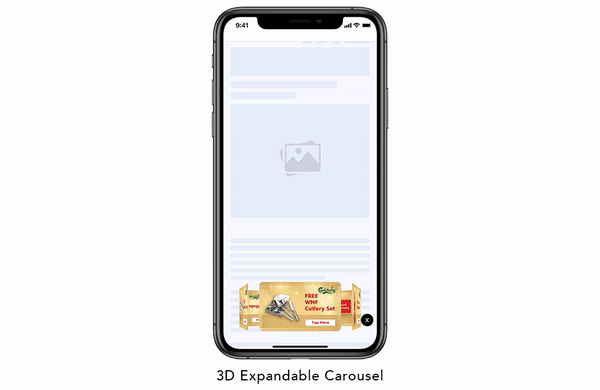 3D Expandable Carousel is an impactful rich media template FreakOut is offering.It floats and rotates at the bottom of the mobile screen and expands when the user taps on it.Carlsberg used this format for their CNY campaign in 2021 to showcase the various promotion prizes to redeem/win upon purchasing Carlsberg from supermarkets, bars, restaurants and convenience stores.This campaign had a remarkably high engagement rate of 14%.
3. Duopharma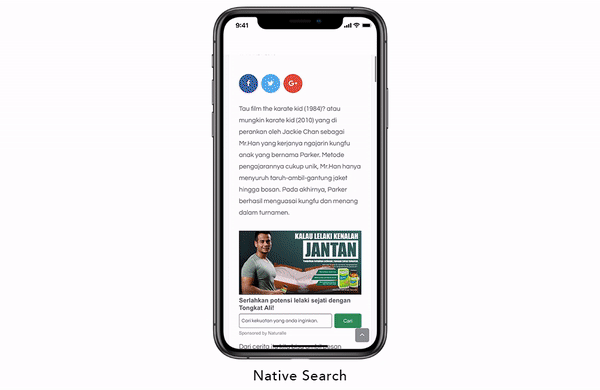 Duopharma, Malaysia's leading pharmaceutical company utilized Native Search Ad format which is native advertising containing a keyword search window. The campaign objective was to create product awareness among Muslim male and direct shoppers to their e-commerce page (Shopee) to push purchase. On click or input a keyword search, users will be led to Duopharma's official store in Shopee to read its product description, add to cart or check out. In addition, the open search bar was also used to find out the keyword responses of the users after being exposed to the ad.
4. Libresse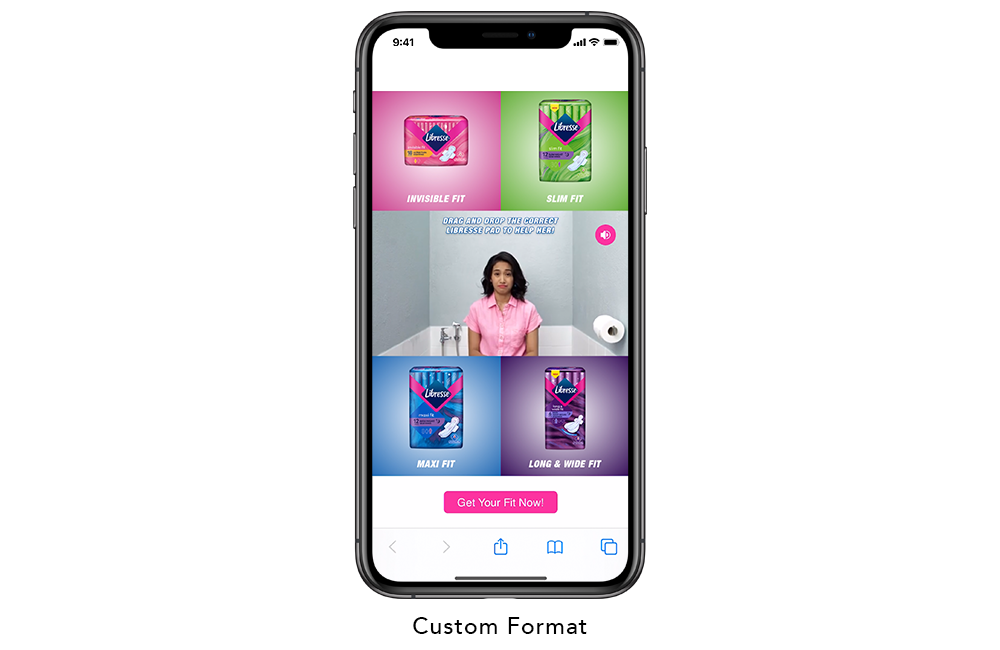 Libresse, a leading feminine hygiene brand built a rich media creative enabling interactive communication from scratch to educate women that there is no one size that fits all. This creative is a playable ad which requires the user to drag and drop the right pad size for the woman in the video.After completing the game, the user is led to the landing page with a quick questionnaire for a free sample request.
For more information, please watch the following video which shows the actual creative and detailed campaign results.
Conclusions
With many brands using Internet advertising, consumers are becoming more literate about the Internet and advertising. Rich media is an effective way for your brand to stand in the limelight compared to from your competitors as well as to gain the attention and engagement of your target audiences.
It may not be used every time, but why not use it when it's the most important occasion, such as a new product or a key campaign launch?
FreakOut will help you find the best format and creative to meet your marketing goals.
Let's start your rich media campaign with FreakOut!
For more information (rate card, quotation, case study etc..), please contact us with the following buttons. Local team will support you as soon as we can.
▼Reference List