OUR LEADERS – FreakOut celebrated its 10th anniversary on October 1, 2020, and at the same time, implemented new medium-term management plan for next 3 years.
At this beginning stage, on our blog "Insight at FreakOut", we interviewed the leaders of FreakOut global team about their reviews on work, career path, direction and goals for 2021.

As of March 2021, more than 1000 new cases of Covid-19 being reported daily in Malaysia. Behavioural restriction (Movement Control Order) has been in place for more than a year, varying in strictness depending on the number of cases and severity of the situation.The members of FreakOut Malaysia have no choice but to work from home during this period.
Kelvin, General Manager of FreakOut Malaysia, joined the FreakOut shortly after the MCO started. Therefore, he has been working remotely most of the time since the day he joined the company. In spite of such a difficult situation, the team has been performing great after he joined. For instance, they recorded the highest sales ever in the last quarter and sales of new products have been going tremendously well.
In this article, we asked Kelvin about his career history, the reason why he joined FreakOut, and the secret to build good relationships with clients and team as well as achieving the goal even under pandemic situation.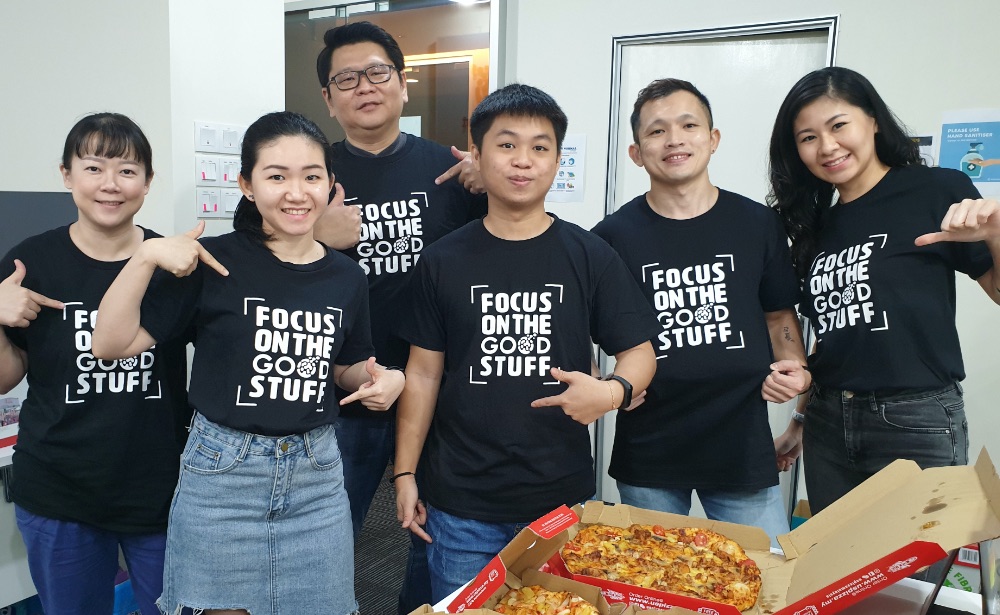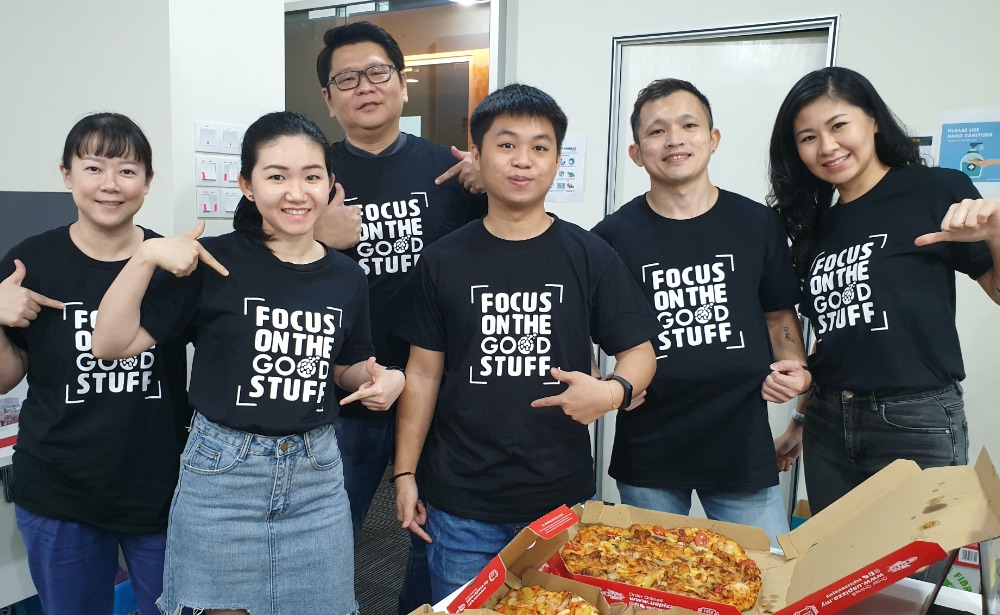 What kind of career have you ventured thus far?
In brief, my career literally evolved from a big screen to a small screen. Right after my graduation, I started working with Malaysia's largest cinemas operator as a management trainee and then moved on to focus on the media sales career path with the first and only satellite TV operator in Malaysia. I ventured into digital media sales at the early stage of ad network business in 2008 and started growing it successfully to the regional level in SEA and North Asia territory till 2016. From 2017 onwards, I shifted my focus to be a 100% mobile specialist.

Why did you join FreakOut?
I came to know about FreakOut since it first started the business in Malaysia back in 2017. I was impressed with the product offerings, technology and the people behind it which matters the most to me. When I was approached by the head hunter on the job opening, I quickly took up the opportunity without thinking twice.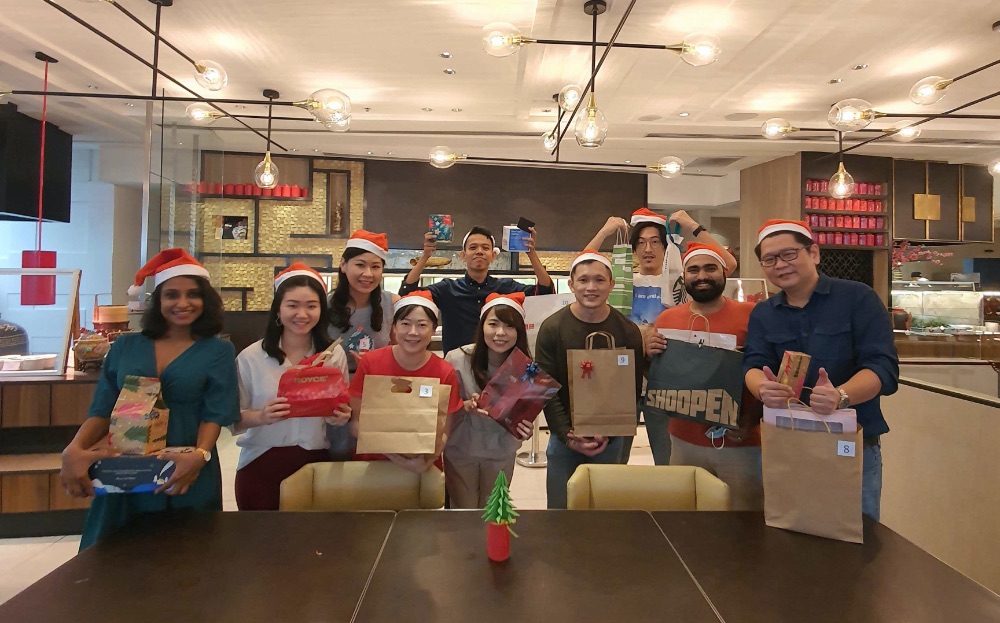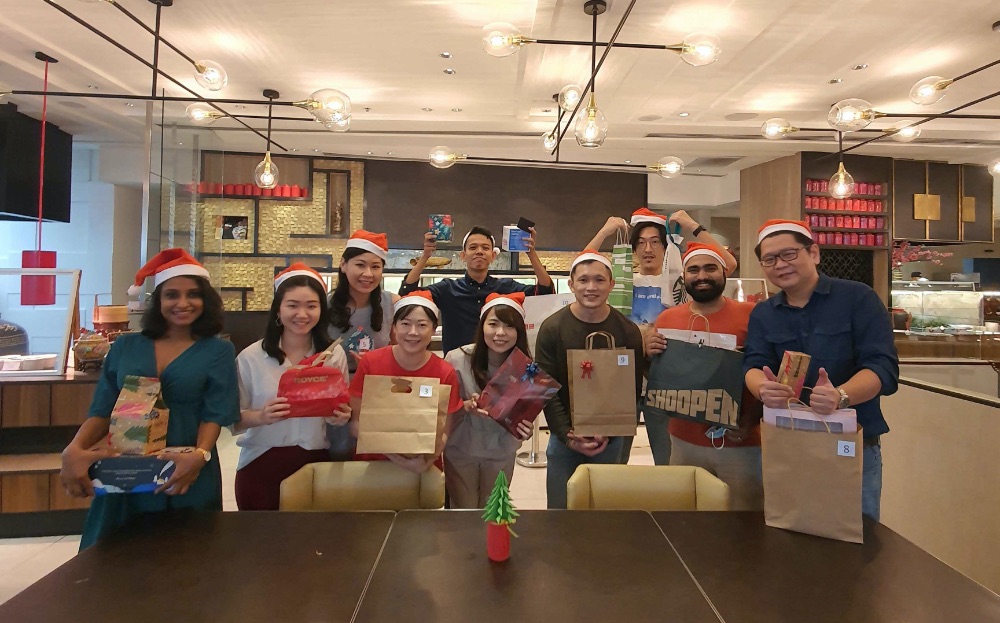 Due to the pandemic of Covid-19, you have been forced to work remotely for the most part since joining the company, what do you keep in mind when communicating with your team and clients?
WFH is never easy and is a brand new challenge we all have to face during this pandemic. However, when everyone is forced to WFH, it becomes a solution and a new norm. Thanks to the support of the company and technology, we get to keep in touch at all times on Slack, Whatsapp, video call, or just a simple phone call away. I always tell my team to be grateful for what the company has given to us and we just need to do our best for the business. Clients like to work with a positive, innovative and reliable team especially during this pandemic and this has been my strategy of positioning FreakOut brand in the market.
FreakOut Malaysia recorded the highest sales ever in Q1 FY2021 regardless of this pandemic, what made that possible?
The late actor, Bruce Lee famously quoted "To hell with circumstances, I create opportunities". I am no Bruce Lee but I believe in this quote when the team comes together to work on the common goal regardless of any challenges, opportunities will open up. Thanks to my team, with careful planning on product innovation, business partnerships, sales strategy and a clearly defined goal set to achieve, everything is possible!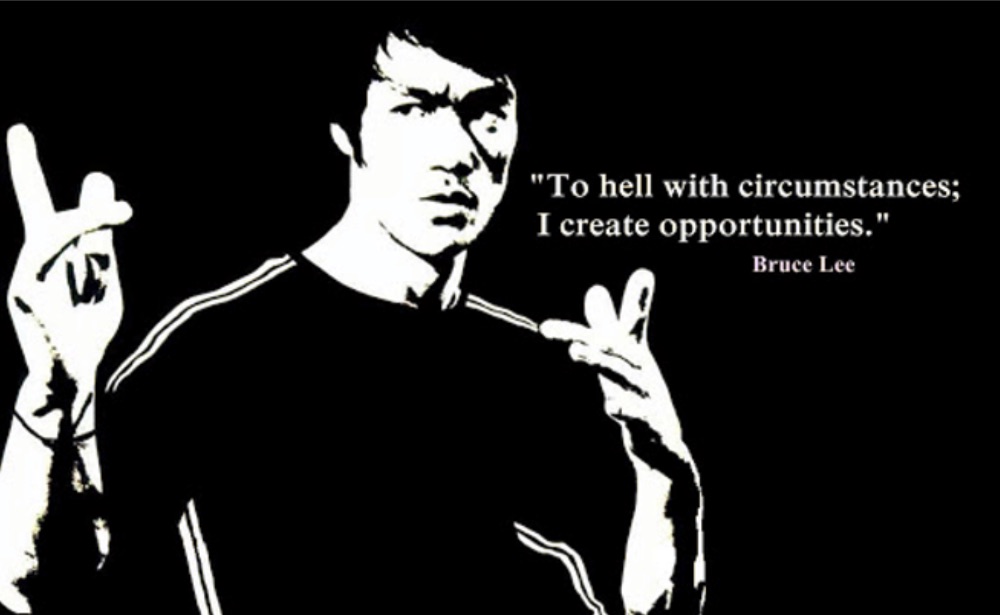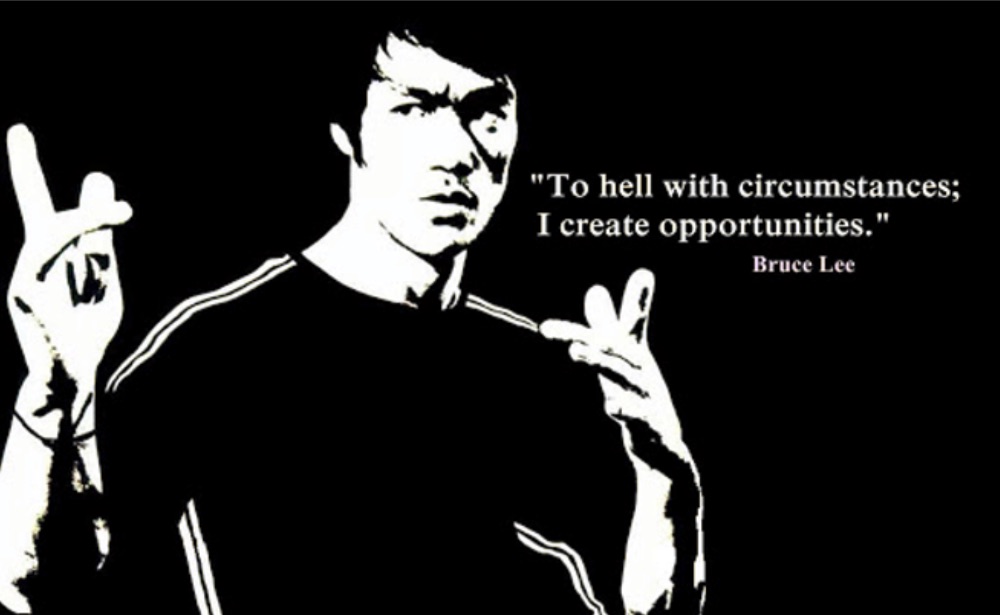 Also, FreakOut Malaysia has been successful in selling not only our main product, FreakOut Native, but also new products such as Rich Media and FreakOut Social. What is the secret behind this?
The market perception on FreakOut has always been on our native and video product offering only which is challenging. In order to ensure the agencies remember our new Rich Media offering, I need to create some excitement in the market to grab the attention. Therefore, I have created a "Happy Deal" (based on McDonald's Happy Meal concept) sales package to position FreakOut as "the complete native solutions" with Rich Media offering. As for FreakOut Social, we had a good start thanks to the great performance of our Rich Media campaigns and make it easy to convince our clients to try on our new offering.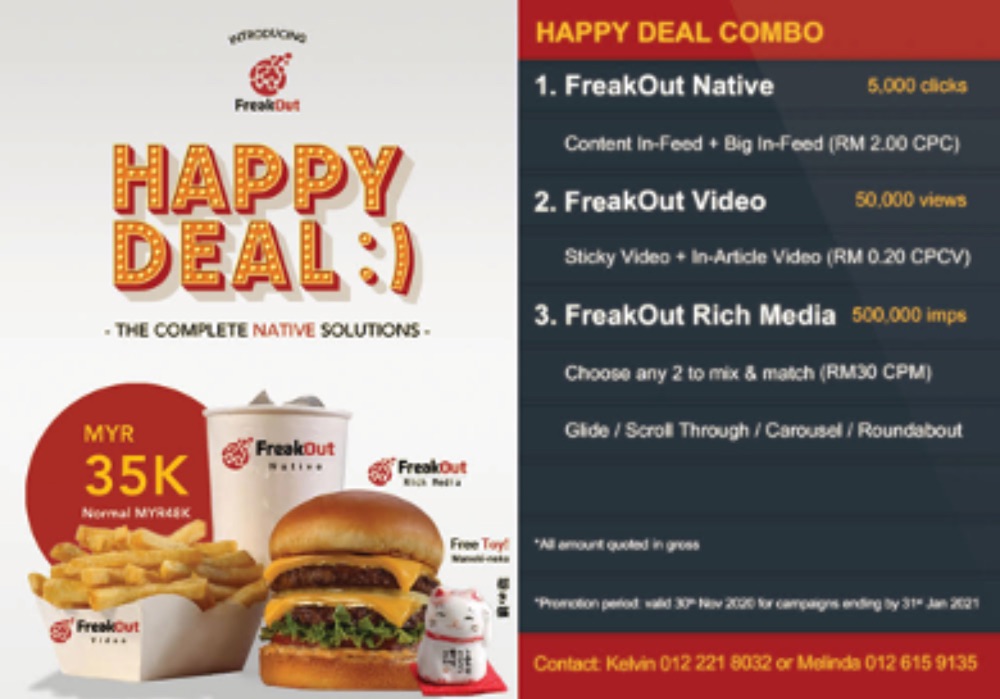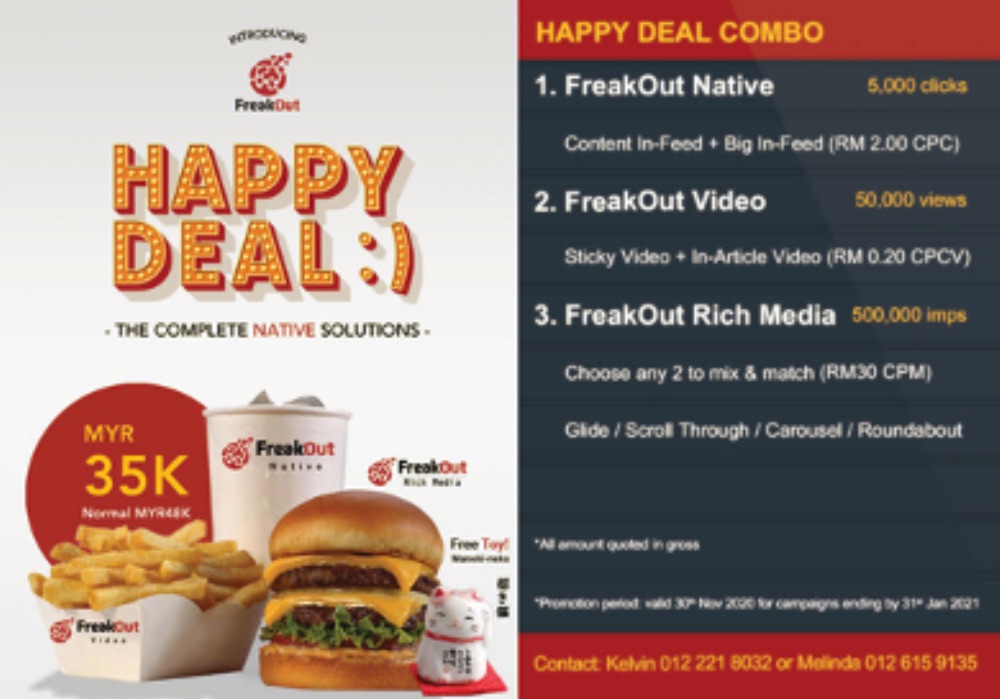 Are there any challenges you want to take in 2021?
The new challenge in 2021 for me is to expand my team to a greater height of success in achieving the goals set for FreakOut Malaysia.
What do you expect from teammates for 2021?
I expect my teammates to learn from the success we achieved and the challenges we faced together as a team and respect it. Let's move forward to achieve many more successes to come as a team. #wecandoit