The global pandemic has brought significant changes in consumer's shopping behaviour. According to Adobe report, during the lockdown, 58% of consumers in the Asia Pacific region increased their online shopping frequency.
Another study by Bain and Facebook reported that 30% of consumers in 6 Southeast Asian countries increased their online spending, while 47% reduced offline purchases.


Social commerce is an emerging trend among the e-commerce industry. According to a study by iKala which is based on a survey of 12,000 consumers and over 1,000 social sellers across Thailand, Vietnam, the Philippines and Singapore, social commerce in Southeast Asia has accelerated due to digital usage growth, greater adoption of social shopping technologies and the current on-going global pandemic. Total social commerce orders in the first half of 2020 is more than double, while gross merchandise value (GMV) grew three-fold across the region, as compared to the same period of time last year.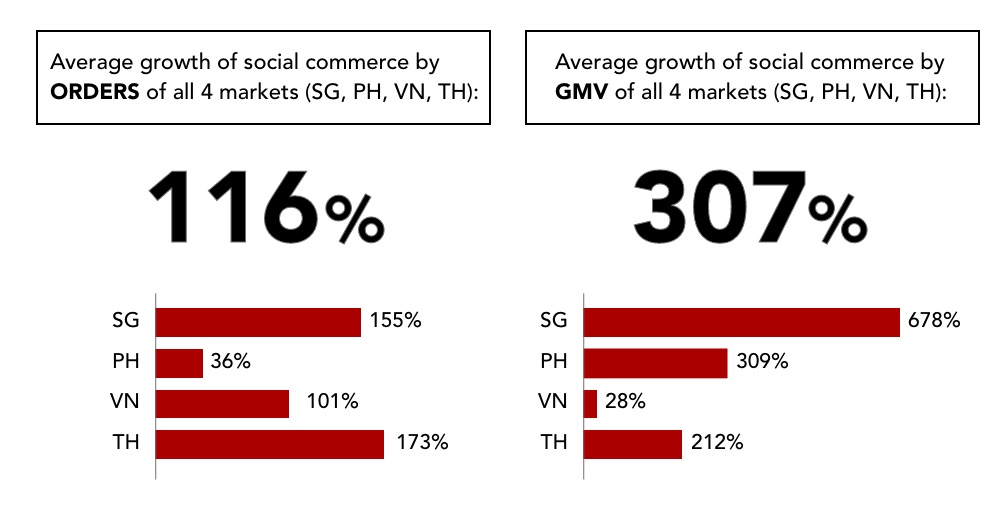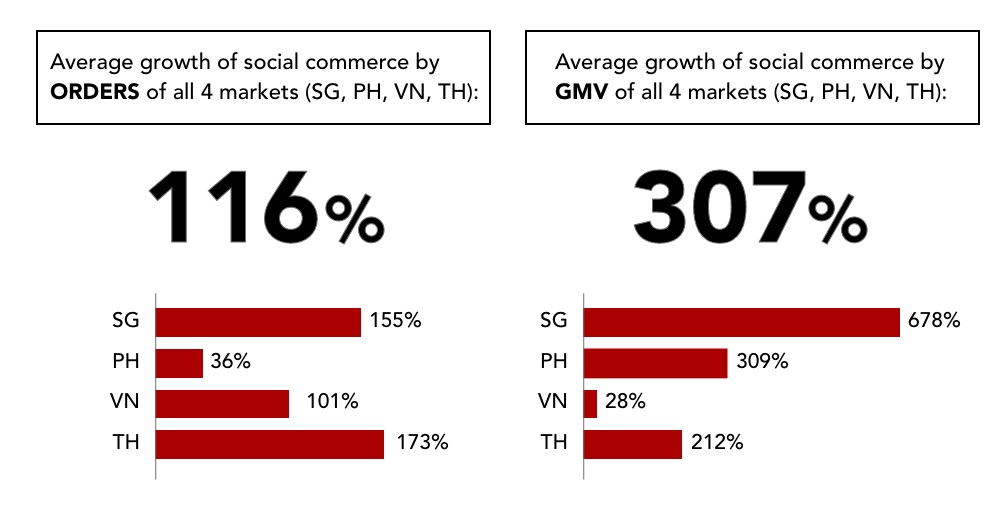 What is Social Commerce?
Social commerce is a subset of electronic commerce that involves social media, online media that supports social interaction, and user contributions to assist online buying and selling of products and services.

More succinctly, social commerce is the use of social network(s) in the context of e-commerce transactions.

Source: en.wikipedia.org
As you read through the above Wikipedia entry, you will come to know that the term social commerce was introduced by Yahoo! in November 2005 which describes a set of online collaborative shopping tools such as shared pick lists, user ratings and other user-generated content-sharing of online product information and advice.
Today, the range of social commerce has been expanded to include social media tools and content used in the context of e-commerce, especially in the fashion industry. Examples of social commerce include customer ratings and reviews, user recommendations and referrals, social shopping tools (sharing the act of shopping online), forums and communities, social media optimization, social applications and social advertising.
Referring to the above definitions, you will notice that social commerce is not a new concept in Southeast Asia. People have always explored new products on social media and refer to influencer reviews before making purchases. As some may have bought a product they found on Instagram where else some may have bought or sold something in Facebook's MarketPlace.
Looking at the numerical data, the social media penetration in Southeast Asia has reached 63% (it's higher than worldwide penetration, 49%). And, as the below image shows, daily time spent using social media in Southeast Asian countries are longer compared to the worldwide average, according to Digital 2020 Global Overview Report.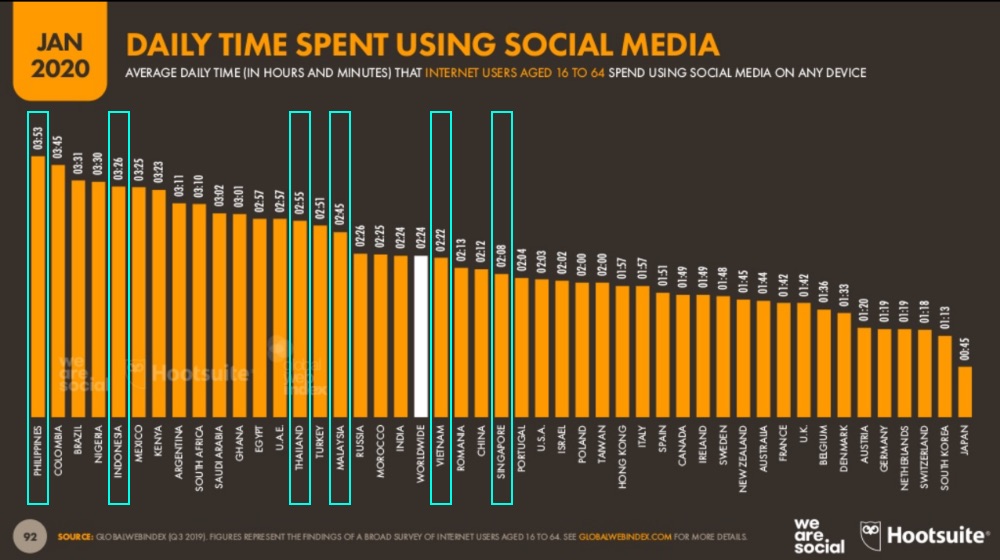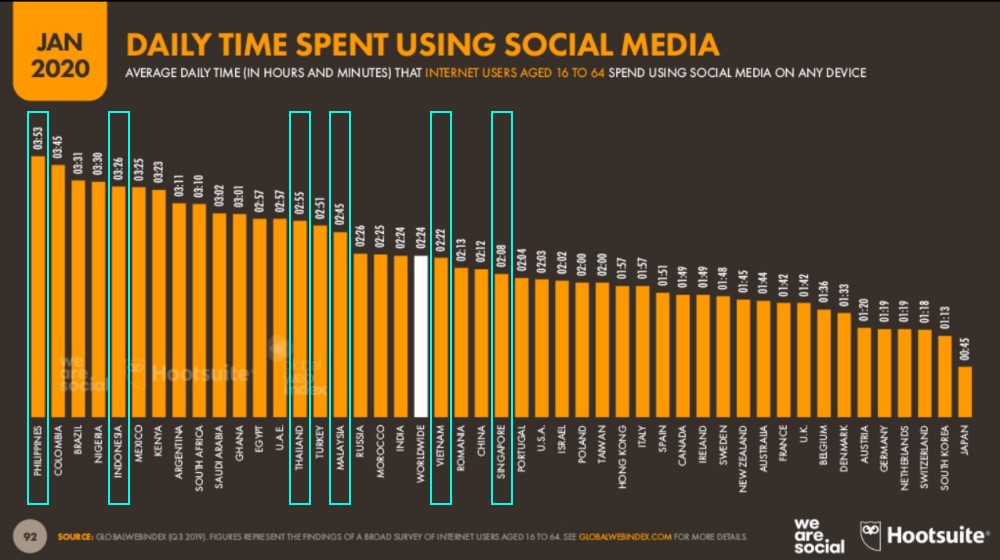 59% of the respondents of Econsultancy, Magento and Hootsuite's 2019 report (The State of Social Commerce in Southeast Asia) say that more than one-quarter of all their online shopping is influenced by social media, with three most popular channels triggering their purchase being, Facebook (78%), YouTube (52%) and Instagram (49%).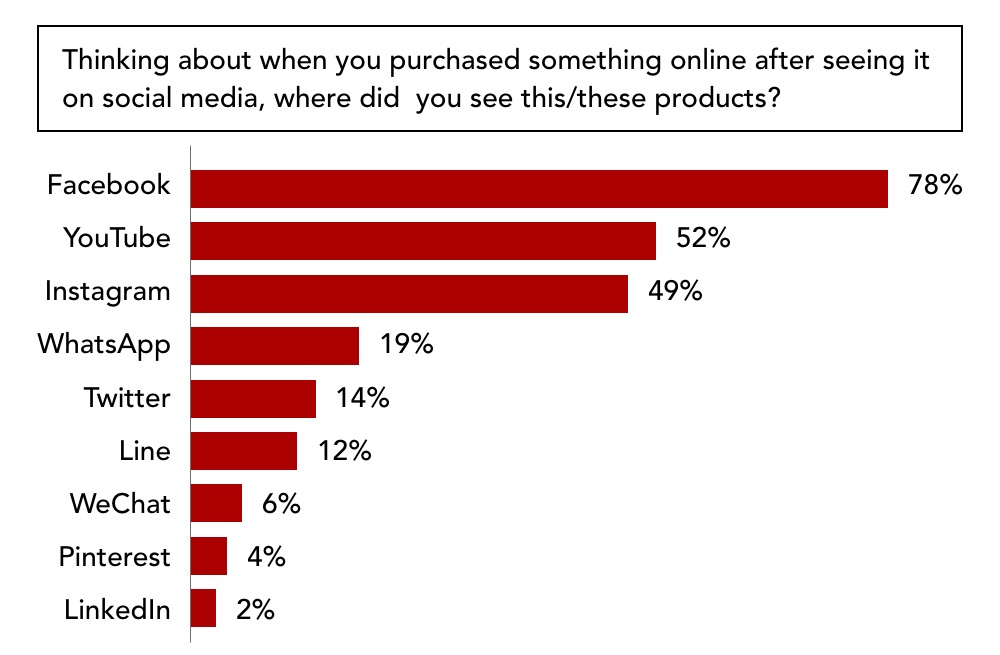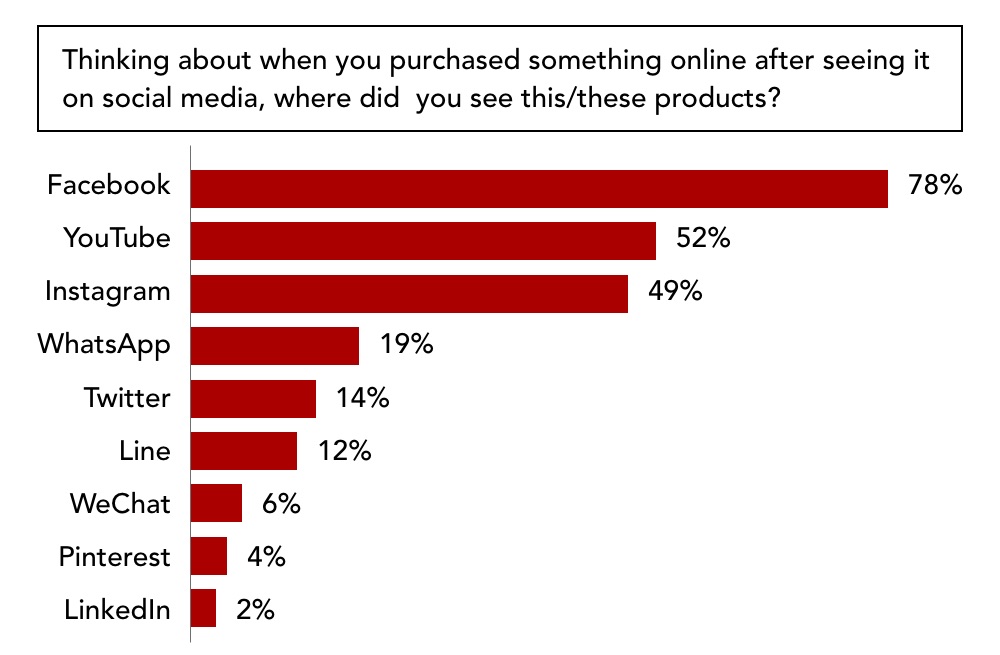 In addition to that, 44% of these social shoppers mentioned they have made three or more online purchases in the last 3 months as a result of social media posts or ads. Furthermore, the vast majority (82%) share their purchases via their social networks thus amplifying the impact of online purchases.


Evolution of the platform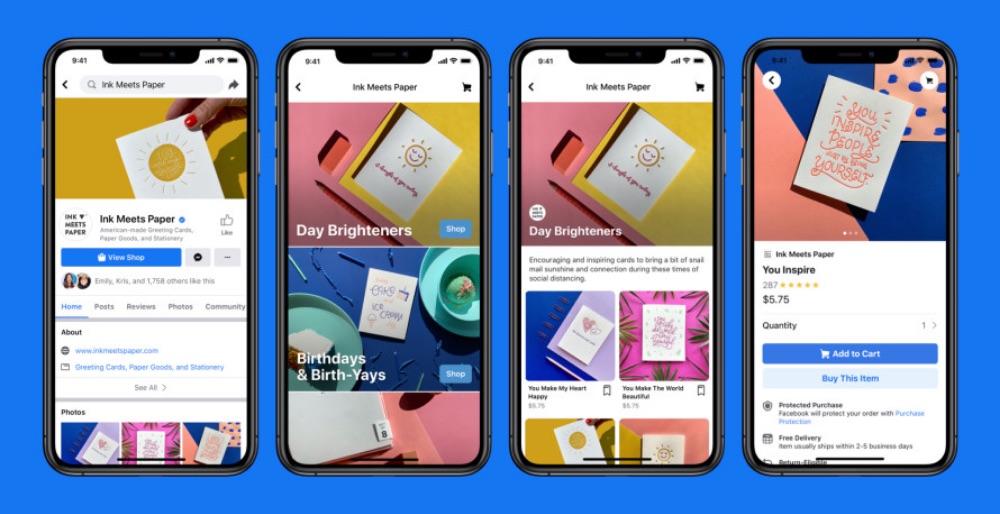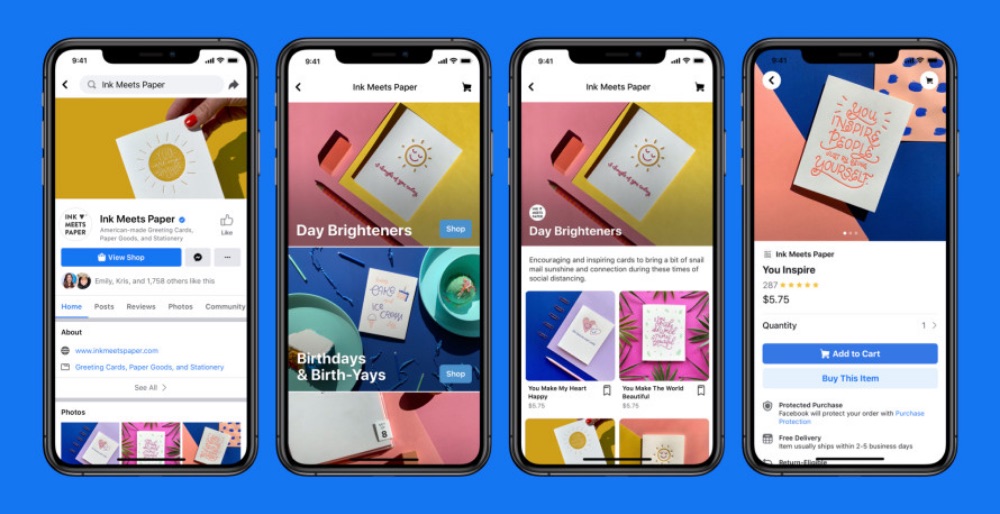 In response to consumer demand and expectations for social commerce, social media companies have added their features and capabilities.Facebook announced Facebook Shops, a new e-commerce feature that allows businesses to set up a single online store for customers to access on both Facebook and Instagram in May 2020 (only available in limited countries as of December 2020). With this update, the following things will be possible (*including some features that are still only available to some brands on a test basis and will be available in the future).
– Consumers can place orders — either on the business' website or without leaving the app if the business has enabled checkout in the US.

– Consumers will be able to message a business through WhatsApp, Messenger or Instagram Direct to ask questions, get support, track deliveries and more. And in the future, Consumers will be able to view a business' shop and make purchases right away during a chat in WhatsApp, Messenger or Instagram Direct.

– Brands and creators will be able to tag products from their Facebook Shop or catalog before going live and those products will be shown at the bottom of the video so people can easily tap to learn more and purchase.

– Facebook is testing ways to enable businesses to connect their loyalty programs, like the points program at local cafe, to their Facebook account.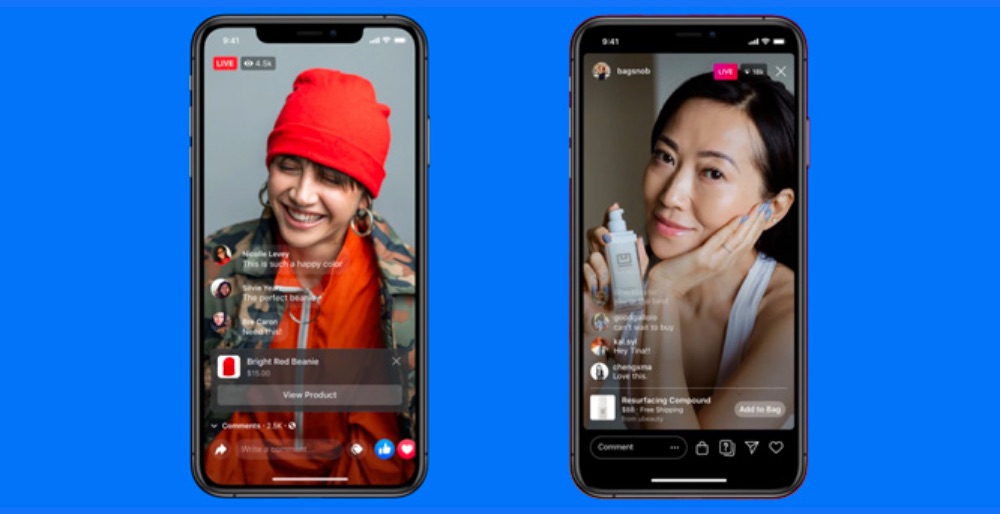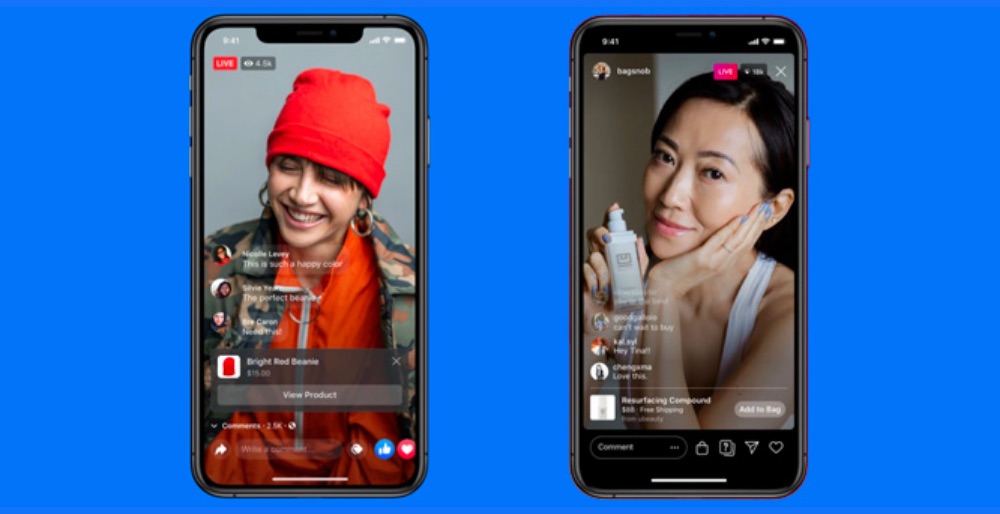 Once this feature is rolled out globally, the process from product discovery to purchasing will be shortened and users will be able to buy products seamlessly. As a result, social commerce will be further accelerated.
How to get users to find products / Services
With many brands vying for people's attention on social media, sharing regular content is no longer enough to capture their attention (Although the latest data has not been released, as of May 2013, 4.75 Billion contents were shared on Facebook per day already).
The image below shows the ways social sellers take to deliver their social media posts on the products and services to their target consumers. The numbers under icons show what percentage of the 1,000 iKara's business customers surveyed (social sellers in Thailand, Vietnam, the Philippines and Singapore) use each way.
The most popular type of method in all countries is social advertising, followed by "Interact with audience", "Build social credit" and "live-selling".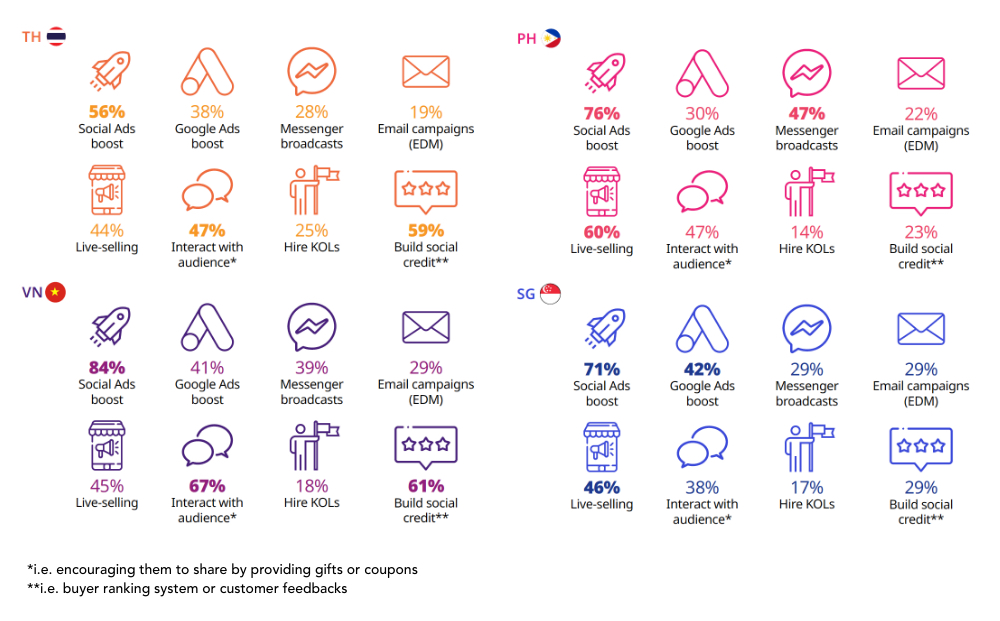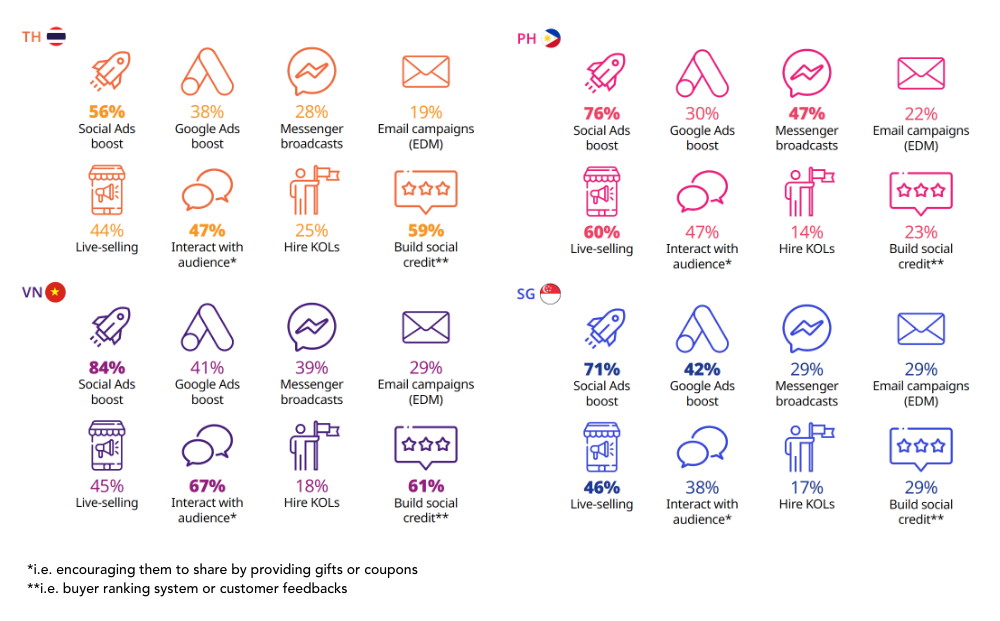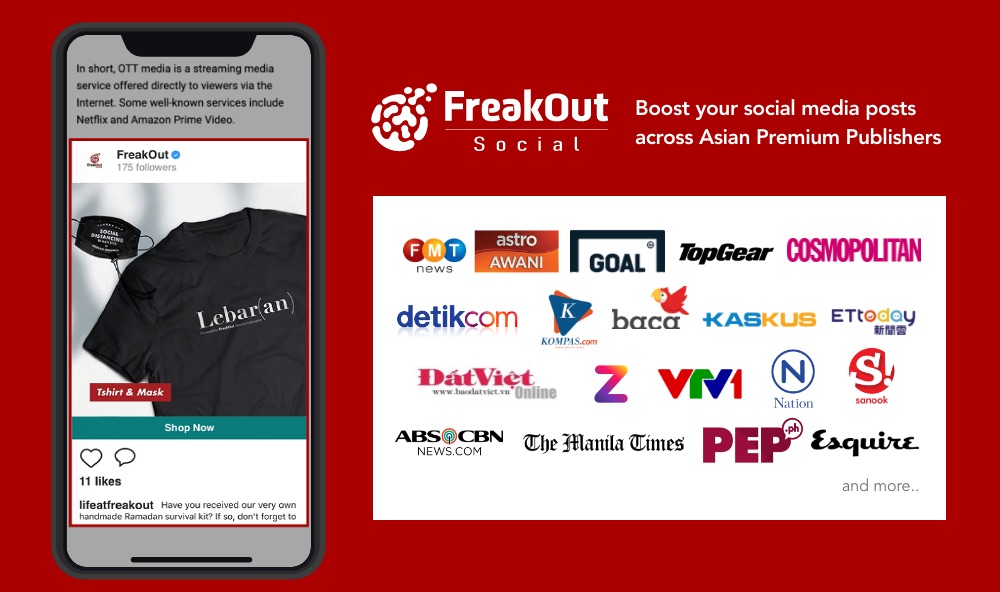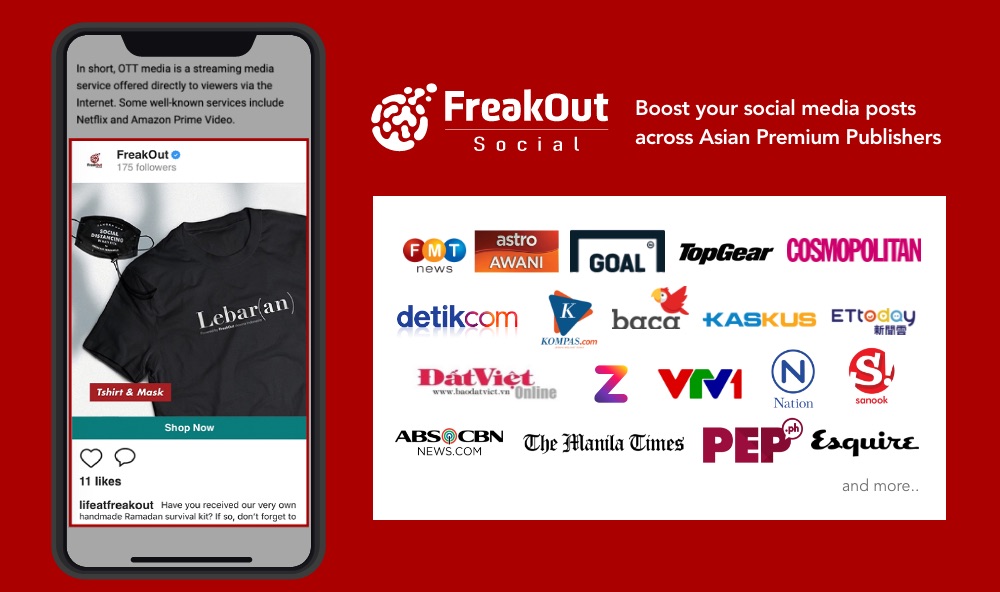 Recently, FreakOut launched FreakOut Social which extends reach and engagement by boosting your social posts across Asian premium publishers. It's a collaboration product with Spaceback, the US adtech startup offering the system which enables brands to utilize social media posts as display campaigns. Ever since its official launch in November, various brands have been using this solution.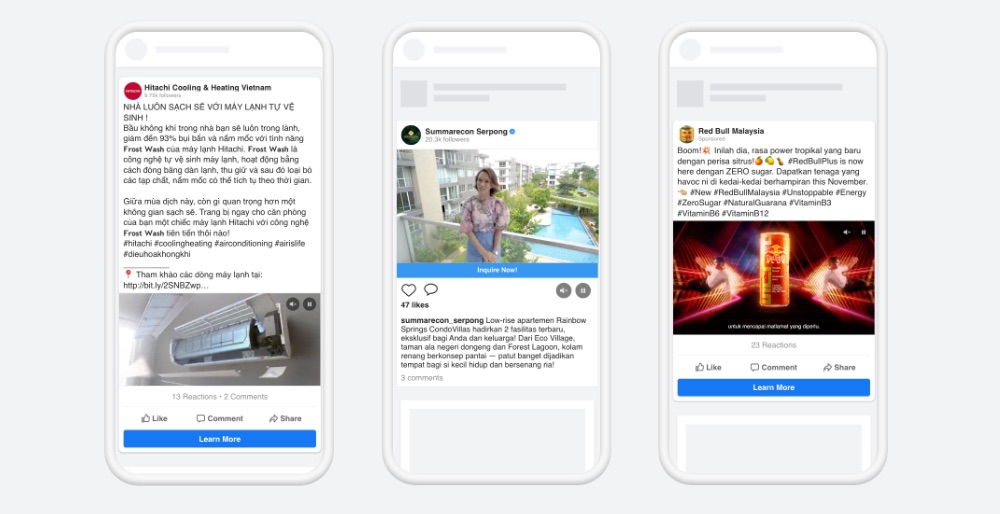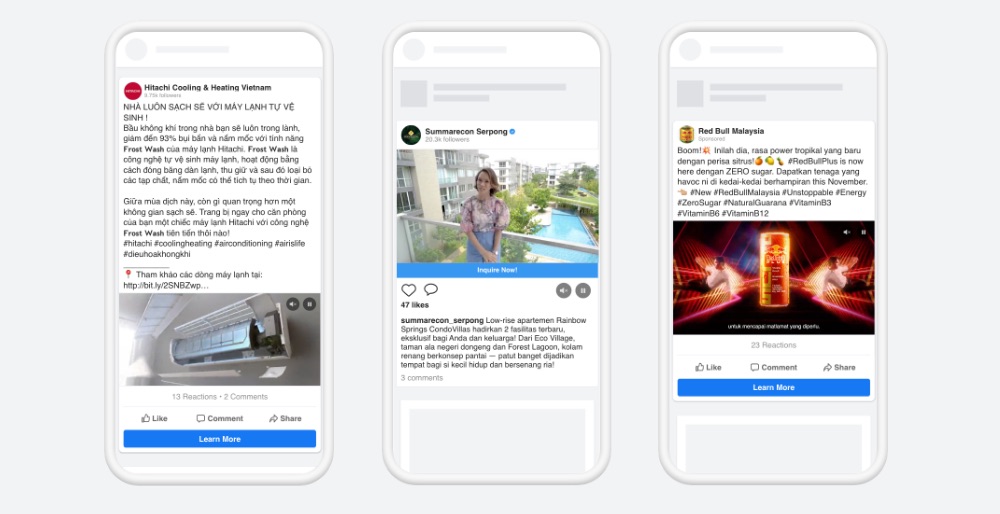 4 reasons why you should consider to use FreakOut Social
Referring to Digital 2020 Global Overview Report, the image below shows the average amount of time users aged 16 to 64 spend with different kinds of media and devices each day. According to this, people spend 6 hours and 43 minutes a day on the internet and 2 hours and 24 minutes on social media. This means it's important to go outside of social media to explore touch points with consumers.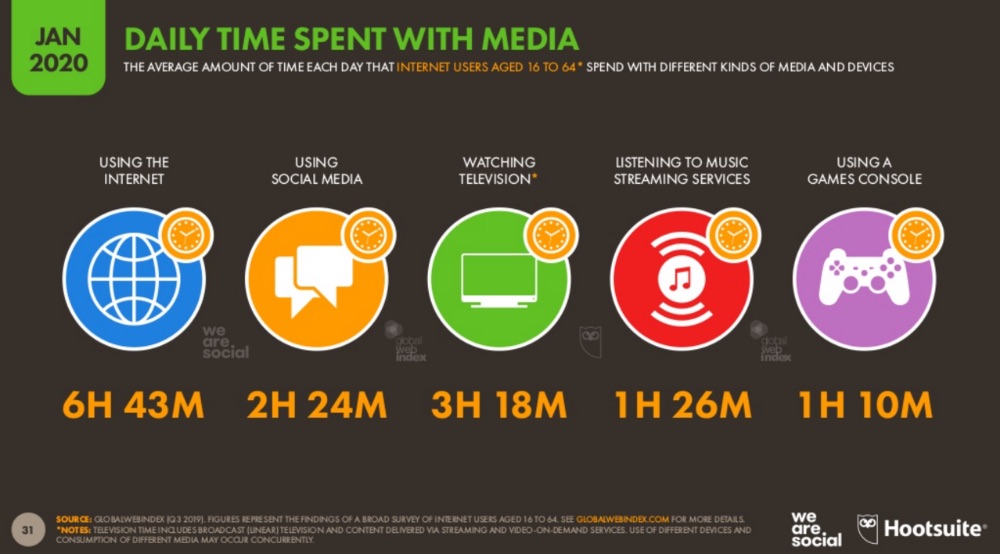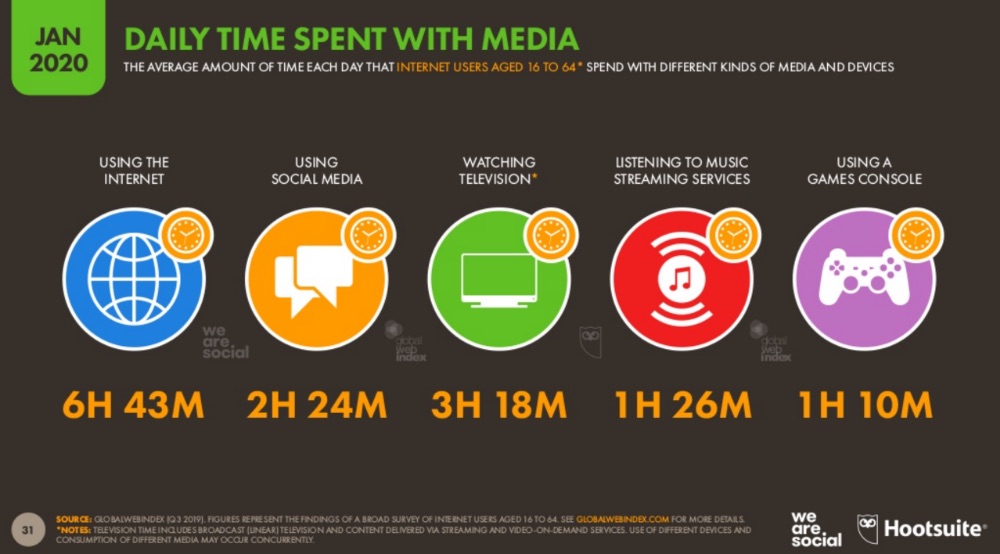 FreakOut Social does not require advertisers to prepare new creatives or customisation according to platform's specifications. All you need to launch your campaign is the URL of your social post (Facebook or Instagram) and landing page.
3. You can expect good engagements with users such as In-View Time and CTR.
According to the test campaign, FreakOut Social has shown effective results in achieving 5x longer in-view time spent on a video ad format, compared to the same video content on social infeed ads. Besides this, social display format is not traditional and typical ad format but what we usually see on social media and feel more friendly for us. Thus it recorded higher CTR than standard banner ads in many campaigns conducted by Spaceback.
As you know, the unit cost of social ads changes depending on demand. Unit costs tend to increase especially at the end of the year and CNY. Meanwhile, FreakOut Social's prices do not change seasonally, so it's particularly valuable at this time of year.
For more information on FreakOut Social, feel free to reach out to us via Facebook Messenger.
▼Reference List