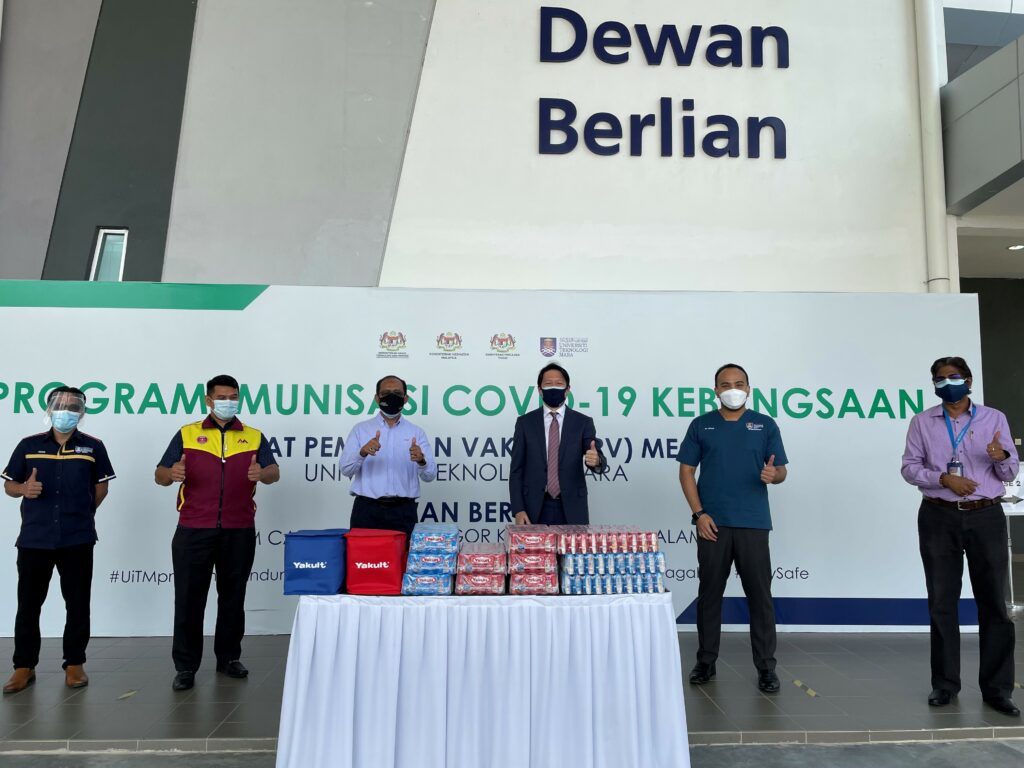 In Malaysia, a large number of food banks, monetary assistance, free medications, funeral service aids and many other has been initiated and conducted during this pandemic.

These voluntary and altruistic acts have inspired us to do the same. Hence, FreakOut Malaysia as an advertising company decided to provide free advertising to showcase these initiatives through our ads.
Yakult Malaysia
Yakult Malaysia has exercised part of its corporate social responsibility to support the National COVID-19 Immunization Program in its effort to achieve herd immunity by donating Yakult probiotic drinks to the staff at selected Vaccination Centers (PPVs).

Among the PPVs that received Yakult probiotic drink donations include PPV IPT Mega USIM in Nilai, PPV Club 360 Setia Ecohill in Semenyih, PPV KPJ Ampang Puteri in Selangor, UITM Puncak Alam PPV centre and PPV Pandu Lalu, Menara Sime Darby Plantation in Petaling Jaya. With this contribution, Yakult Malaysia hopes to help the frontline workers to strengthen their body's immune system while performing their duties. Approximately 31,000 bottles of Yakult probiotic drink will be donated for this purpose.
Share your story!
If you are involved in these charity activities, kindly fill in the form below and share the information needed to showcase your activity.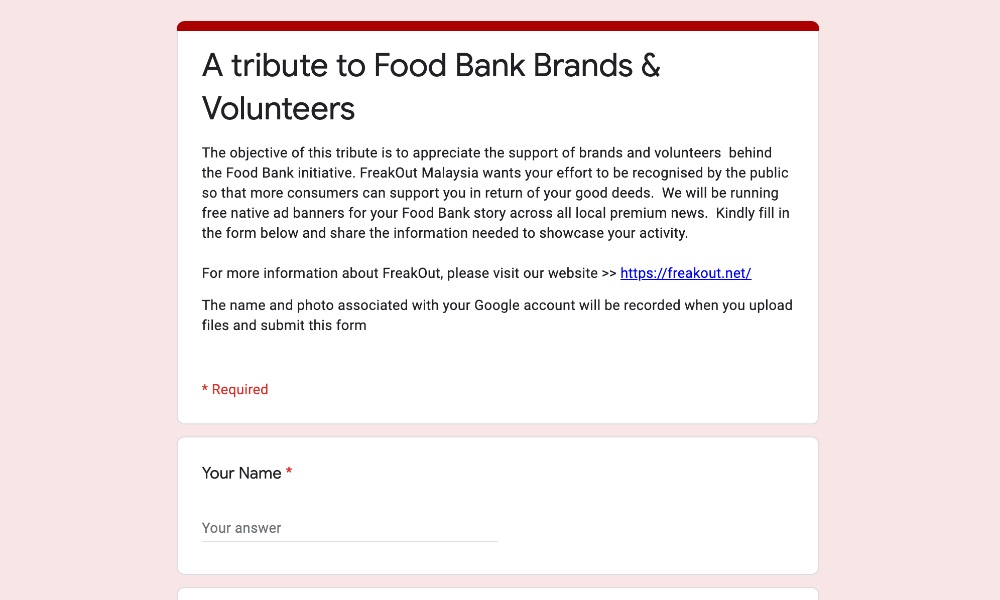 Reach out to 18 million monthly unique audience with user-friendly native format across 100+ local premium publishers through FreakOut Network!