We have some exciting news to share with all you marketing enthusiasts out there! FreakOut has joined forces with Salesgasm as a Silver Sponsor for the highly anticipated Intrigue MAdTech Summit in Singapore and the Philippines. We are thrilled about this partnership and look forward to some insightful sessions, interactive conversations, interesting meetings, and a fun cocktail session.
Let's Talk Event Details – Intrigue MAdTech Summit
The Intrigue MAdTech Summits will be taking place on the 27th of July at the M Hotel in Singapore, followed by The Bayleaf Intramuros, Philippines on the 10th of August. The day-long event will kick off with registration at 8.30 a.m. followed by a comprehensive itinerary of engaging activities including speeches, debates, and panel discussions. The topics covered in the event span the entire marketing spectrum, encompassing everything from branding and SEO to AI and Ad tech. Marketers will also have the opportunity to explore and discover FreakOut's new and innovative Ad Tech solutions that address all levels of the marketing funnel
Meet Our Stellar Speakers and Their Topics
FreakOut's experts are set to take the stage as Keynote and Panel speakers at Intrigue's Singapore and Philippines summits. With over a decade of experience in the advertising industry, the digital quartet comprises of highly knowledgeable and passionate leaders who have amassed valuable insights into local and global markets. Here's a sneak peek at our star speakers and the exciting topics they will be covering:

Koma: Keynote Speaker
Koma, FreakOut Holding's APAC Business Board Member, will be delivering his speech on the emergence of AI in advertising. From addressing the evolving digital landscape to highlighting groundbreaking AI tools in AdTech, Koma will demonstrate how AI is revolutionizing the advertising landscape.
Kelvin: Panel Participant
Join Kelvin, our Regional Director for the Malaysian and Singapore markets, as he engages in a stimulating panel discussion: What are the ways to utilize AI tools to revolutionize your marketing approach? Understanding AI in Video, Images, and Text. Drawing from his extensive experience, Kelvin, along with his industry peers, aims to shed light on how AI is transforming traditional marketing initiatives.
Hazel: Keynote Speaker
In the Philippines event, our General Manager of FreakOut Philippines, Hazel, will delve yet again into the fascinating world of AI, exploring its impact on marketing and branding, while also zeroing in on its application within advertising.
Mohitosh Negandhi, FreakOut's Regional Director of Business, will be participating in a panel discussion on Achieving Marketing Excellence: Advanced Tactics for Getting the Most Out of Your Advertising Budget. With over ten years under his belt, Mohitosh will provide valuable insights into optimizing ad spend and achieving maximum impact through your marketing efforts.
Join Us at The Intrigue MAdTech Summit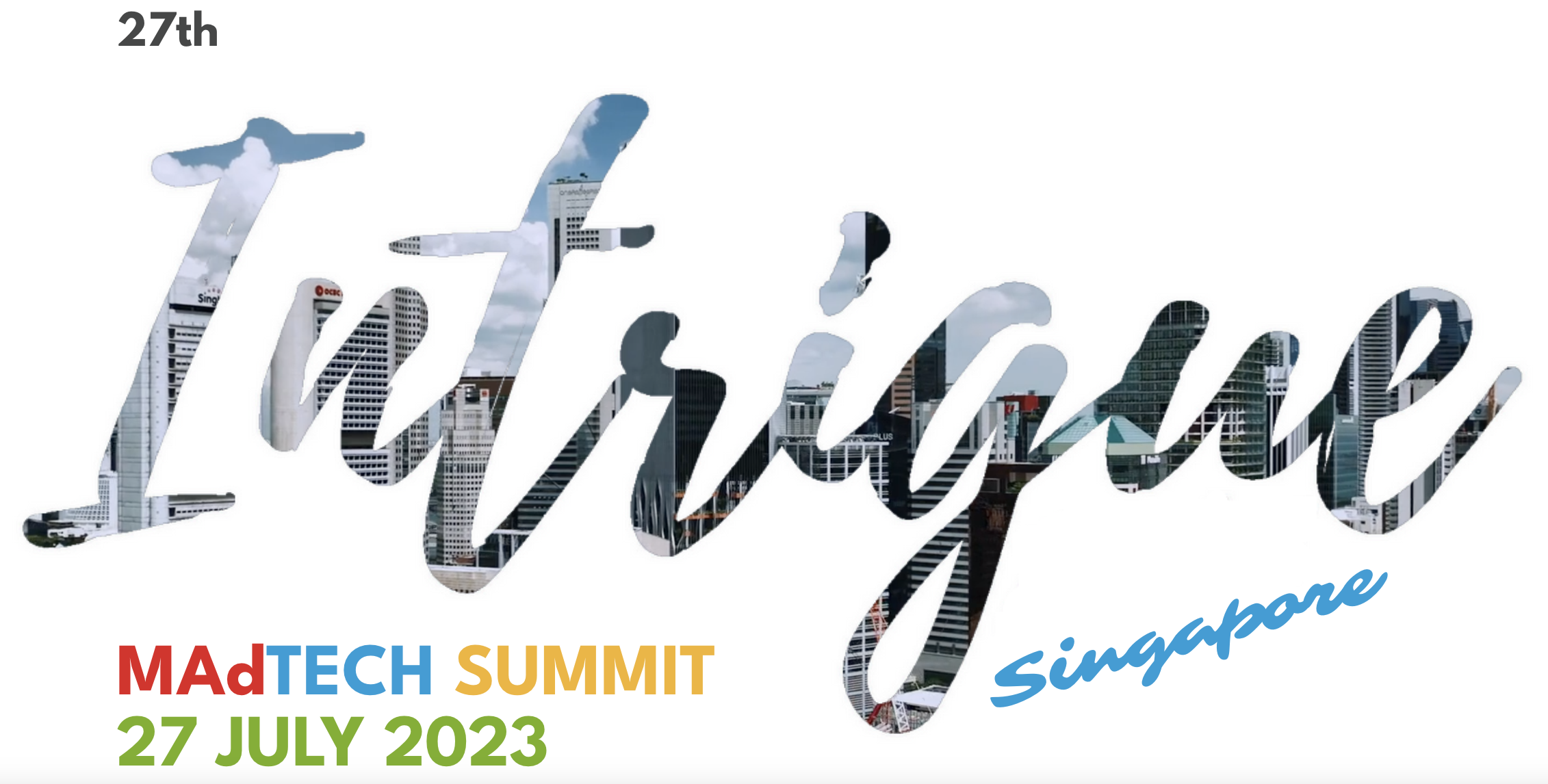 We invite you to join us at the Intrigue MAdTech Summit for a day of insights and inspiration. Let's catch up and discuss the latest trends in marketing and advertising. Save the dates, mark your calendars, and get ready for a productive experience. We can't wait to see you at the MAdTech Summit!

Want to meet us while we're in the Singapore and Philippines? Reach out to us individually on LinkedIn or send us an email
Sign Up for the Intrigue MAdTech Summit here.
Intrigue MAdTech Singapore
Intrigue MAdTech Philippines

For Related Articles:
FreakOut Out Reinforces its Contextual Solution with GP